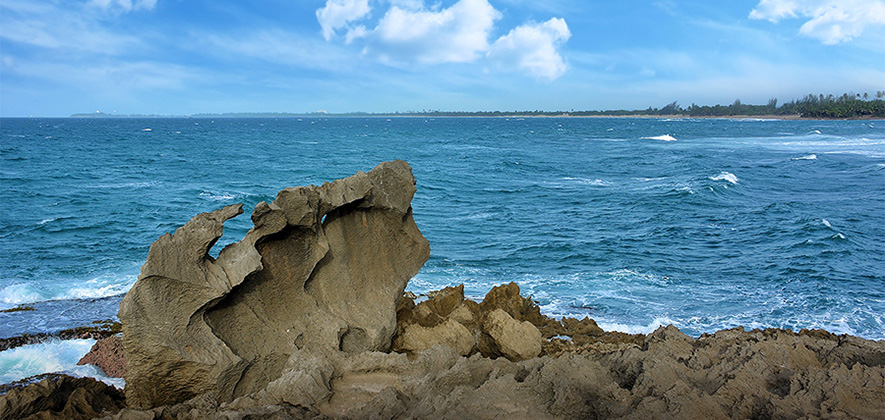 El Ojo del Buey Beach
Dorado, Puerto Rico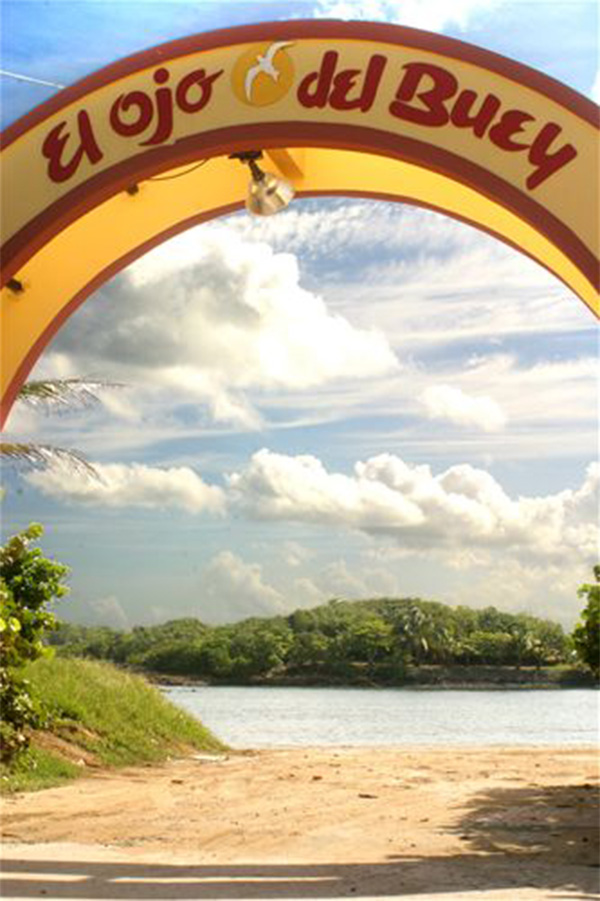 El Ojo del Buey also known as the Ojo del Buey Recreational Area is located at the mouth of the La Plata river, facing a small bay in the town of Dorado.
The beach is ideal for those who like to enjoy nature with a camping area, it is commonly visited by fans of the sport of surfing. There is a small beach with calm waters, as the waves break offshore. The beach has some gazebos among the bushes to spend the day.
The name "El Ojo del Buey" refers to a rock in the shape of an ox's head. There, the Río Plata, the longest in Puerto Rico, empties. This natural rock formation, eroded by nature in the shape of an ox or bull's head, seems to have been a special place for indigenous peoples. Archaeological exploration in the area has unearthed a series of pre-Columbian artifacts.
There is a legend that says that the Puerto Rican pirate, Roberto Cofresí, buried his treasure in this place and that at the moment it has not been found. In addition it is said that in this place there are indigenous remains.
How to get there:
Once in the Dorado area, take Highway 693 to Highway 698 to 13th Street. Continue to the end of the road, where you will see an archway with the beach beyond. You can park next to the arch and walk the rest of the way. Walk along the beach (around the small bay) and follow the path up and to the left. If you're feeling adventurous, you can drive through the arch, onto the beach, and wherever you feel comfortable driving in the sand. There is a small parking area on the asphalt approximately halfway. Once you walk the short trail, you will see the ox rock closer to the water. Picnic tables are on the trail near the ox head.
It takes about 45 minutes to reach Dorado from the San Juan area.