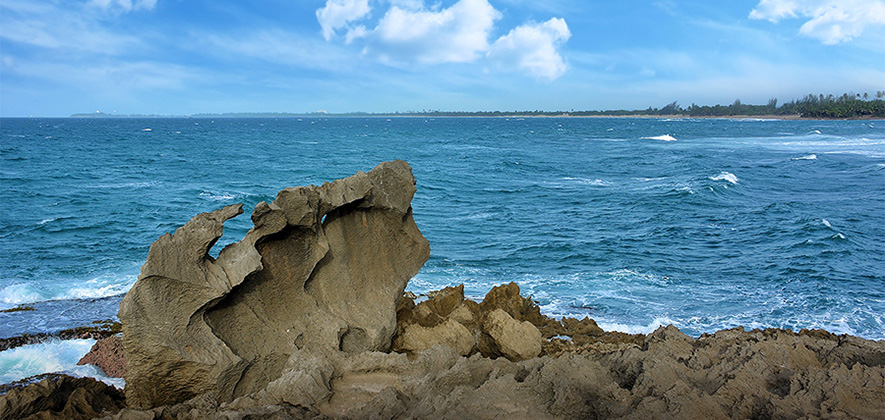 El Ojo del Buey Beach
Dorado, Puerto Rico
The Ojo del Buey Beach also known as the Ojo del Buey Recreational Area, located at the mouth of the La Plata River, is a recreational area in front of a small bay in the town of Dorado. The place is ideal for those who like to enjoy nature with camping area, it is commonly visited by fans of the sport of surfing.
The name "Ojo del Buey" (Eye of the Ox) refers to a rock in the shape of the head of an ox. There, leads the Plata, the longest river of Puerto Rico.
There is a legend that says the Puerto Rican pirate, Roberto Cofresi, buried his treasure in this place and that at the moment it has not been found. It is also said that in this place there are indigenous remains.