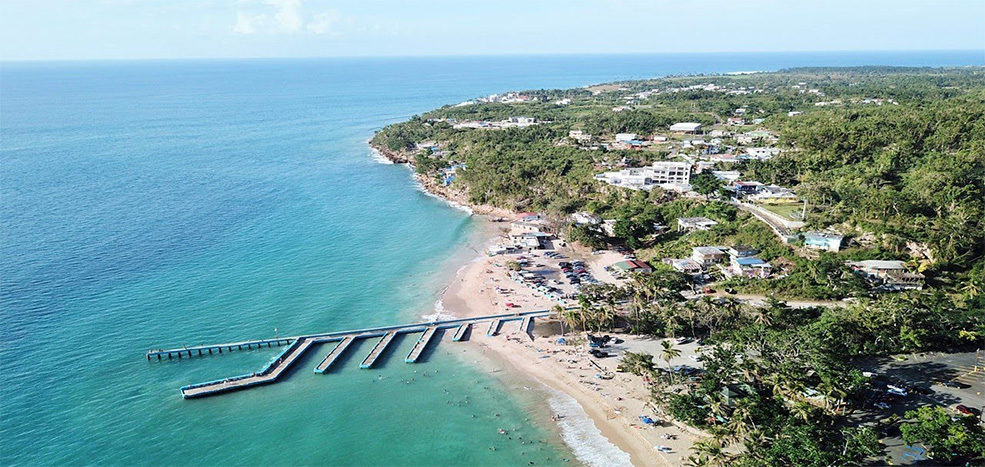 Crash Boat Beach
Aguadilla, Puerto Rico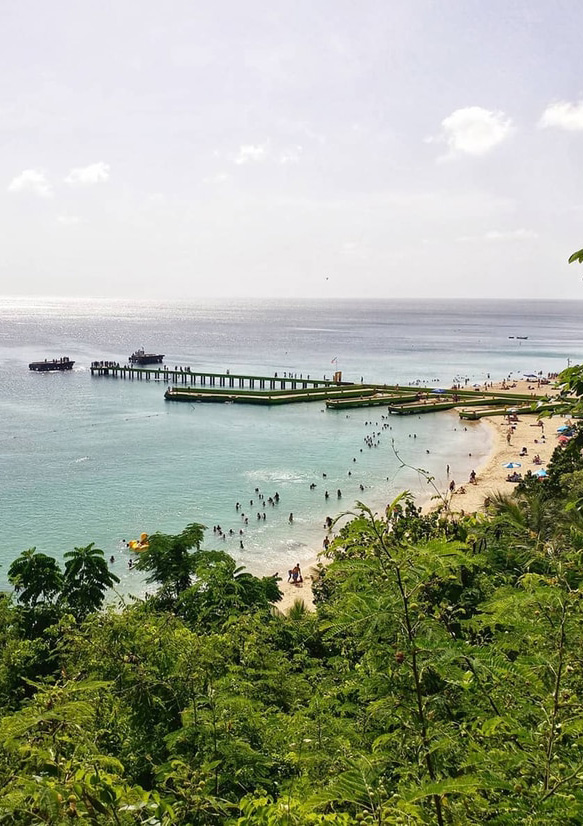 Crash Boat Beach is located west of the island of Puerto Rico in the town of Aguadilla. This beautiful beach with crystal clear waters is considered one of the best and favorite beaches among the residents of Puerto Rico.
The beach is located in an old military port that was used by the United States Air Force to dock rescue boats which currently still retains some wreckage infrastructure. These remains have become a popular place for fishing, swimming, snorkeling, snorkeling, surfing and other water sports.
The pier is painted in bright green and yellow and is open for the use of visitors to fish (when people are not swimming), to jump into the water (there is a ladder to climb again) and under the piles makes it a great place to snorkel / diving.
In the center of this beach is where most families come together, the water is quieter, the food kiosks just a few steps away and many palm trees provide shade.
At the north end of the beach, the water becomes shallow and clear especially during the summer months. Along the rocks, it is a great place that you can swim and dive. During the winter months, the west end of the beach becomes a playground for surfers.
On this beach you will find businesses that sell water sports equipment, food kiosks, snacks, tables, bathrooms and showers and even a designated parking lot for the beach. The beach is very crowded, especially on weekends.
There is no charge to access the beach, per se. Only one charge to park in the parking lot. The lot is quickly filled on holidays and weekends (especially in the summer). You can park on the street and walk to the beach… just consider the "no parking" areas.
How to get to the beach
Crash Boat Beach is about a 2-hour drive from the San Juan area. From the San Juan area, take route 22 west to route 2 west. Turn right on Highway 107 and then left on Highway 458. Follow the signs (and traffic).