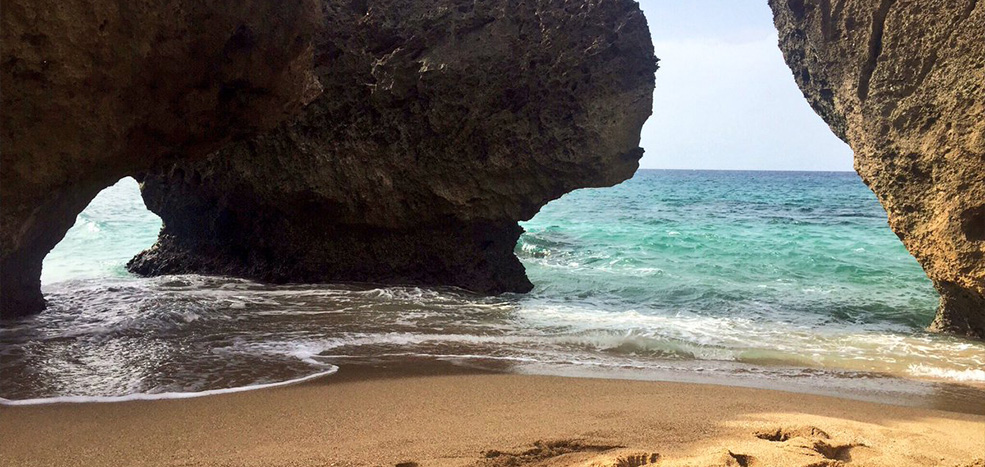 Survival Beach
Aguadilla, Puerto Rico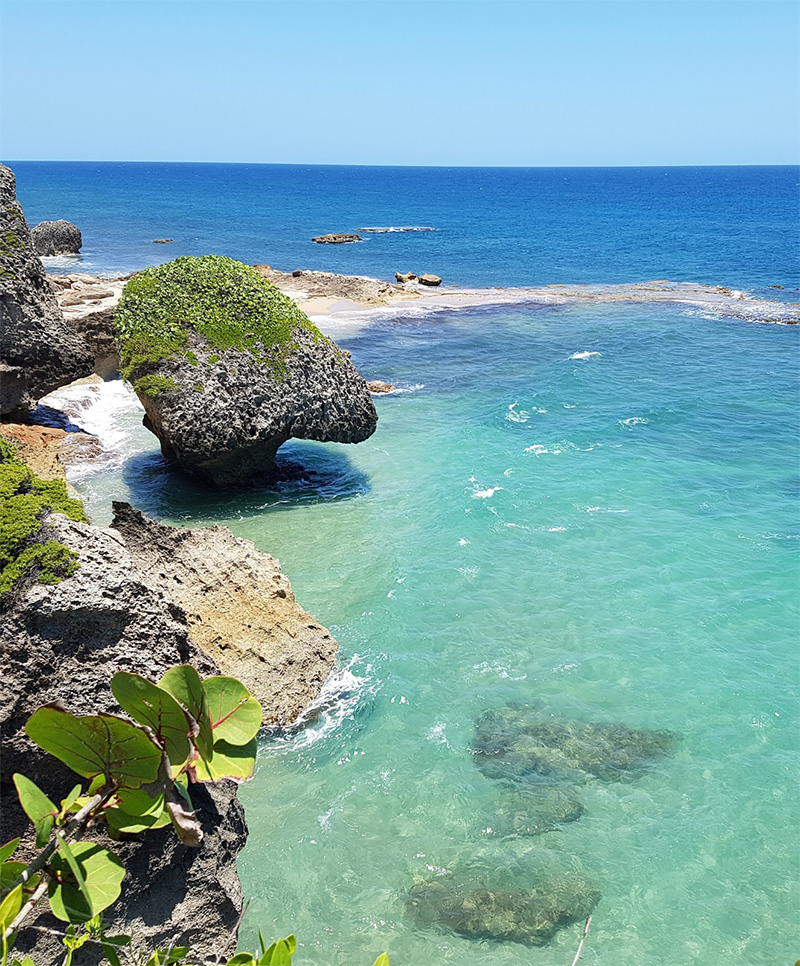 Survivor Beach, located northwest of the island of Puerto Rico, is undoubtedly one of the most monumental and beautiful beaches of Aguadilla. It is accessed by entering Surfers Beach and walking along a path that crosses the area's beach forest. The natural windows of the path overlook small beaches and the characteristic rocks of the beach. The walk is 15 to 20 minutes, it is not risky, but you should bring water to hydrate and comfortable shoes, preferably closed.
When leaving the main path there is a pool, which can take a dip and continue the path between beach grapes. At this point you can begin to identify the characteristic rocks of this beach, which are challenging the physical and gravity laws.
Lovers of hiking, the beach and water sports have an adventure waiting for them at Survivor Beach. The place is ideal for browsing and stopping in every corner that seems attractive, since Survival is composed of many paths and small beaches. There is a section where you can choose between continuing the path up the path along the coast. This last option allows you to enjoy the Survival cave. However, it is very important that it is done with great caution, taking into account the tide, since there are many currents and the tide tends to be very changing. Once all this is over you will reach an immensely large beach with an exquisite geography, worthy to have a good time.
Survival Beach stands out for being a beach with big and strong waves for almost the whole year. The beach is perfect to spend with family and friends where you can swim, practice water sports, such as paddle boarding, surfing and snorkeling. The beach has nearby areas such as kiosks and restaurants. There is an additional cost for parking.