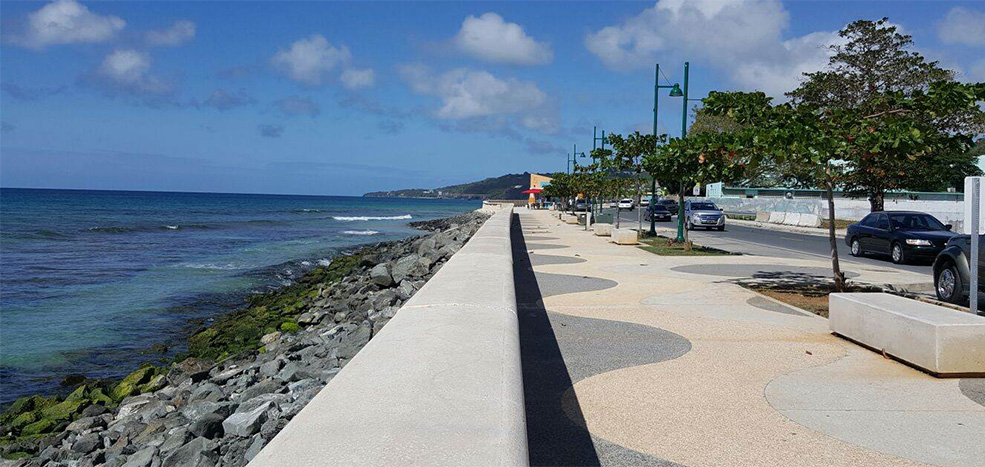 Real Marina Walk (Paseo Real Marina)
Aguadilla, Puerto Rico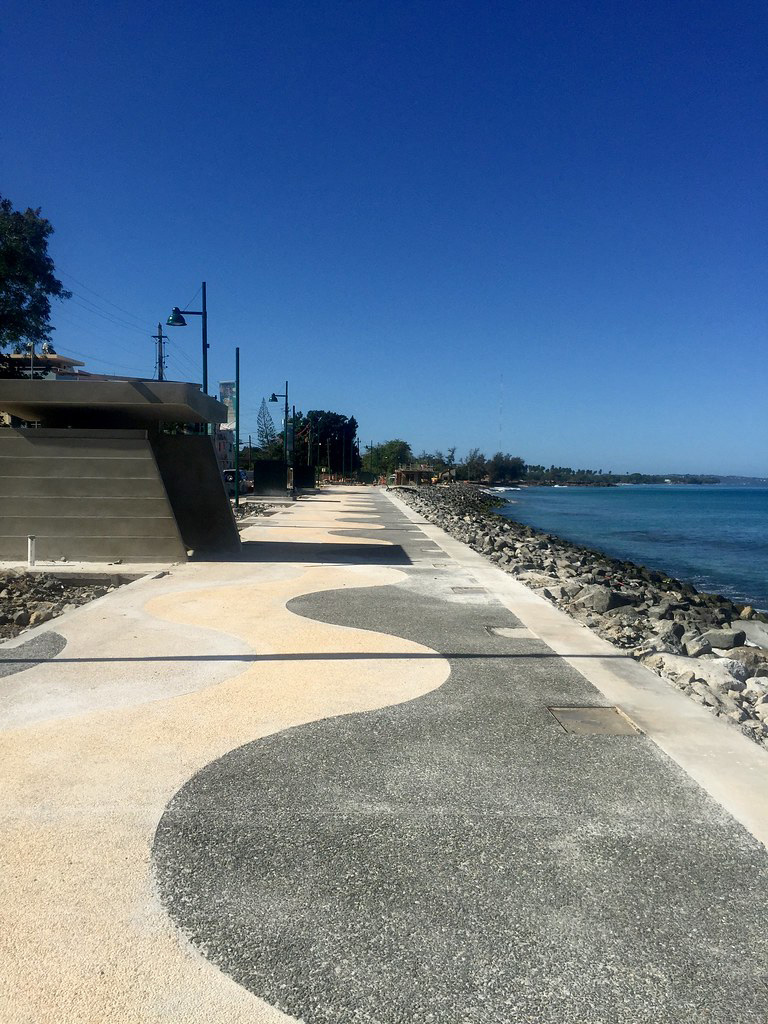 The Real Marina Walk (Paseo Real Marina) is a promenade located in the extreme northwest of the island of Puerto Rico on the coast of the town of Aguadilla.
Paseo Real Marina is a beautiful 1.6 km concrete walkway facing the sea, with extensive ocean views along the coast of the city. The walk road begins near the center of the city and continues south to Colón Park.
Those who are runners or if you want to go for a walk, you will pass beautiful fountains, benches and food kiosks before reaching a sandy beach and the pier.
On the promenade there are several kiosks, modern benches and a decorated sidewalk to walk in front of the sea. It has parking available and access to a sandy beach, suitable for bathers.
The Paseo Real Marina also has a ramp for boats and water vehicles. The beach is perfect to enjoy a romantic sunset.
The construction of the Paseo Real Marina was carried out with the efforts of the municipality of Aguadilla. This project has turned Aguadilla Bay into one of the most visited tourist places in all of Porta del Sol, thus also turning the city of Aguadilla into an important attractive and touristic place.