Surfer's Beach
Aguadilla, Puerto Rico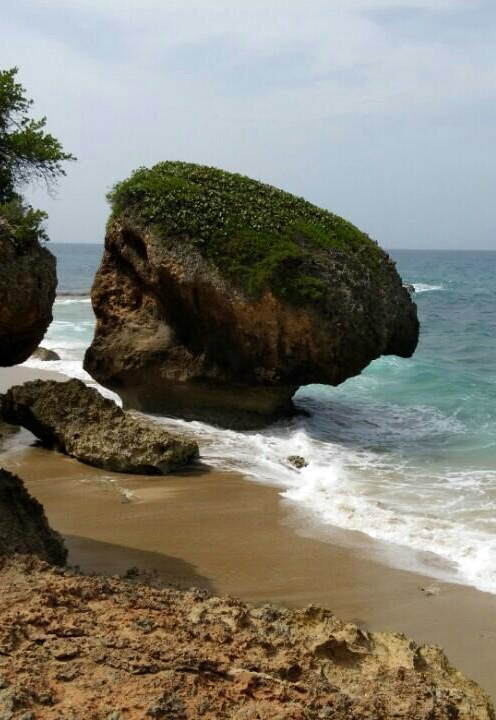 Surfer's Beach is located on the west coast of the island of Puerto Rico at the Ramey Base in Aguadilla, after the Surf Zone store.  As the name suggests, this beach is very popular with surfers and fans.
The town of Aguadilla is a very popular coastal city located on the west coast of the island of Puerto Rico which offers several incredible beaches for surfing, with Surfer's Beach being a favorite among surfers and visitors.
Surfer's Beach has sandy areas shaded by almond and palm trees where you can bring a hammock, your favorite book or just relax to the sound of the waves and the song of the birds.
The shore is rocky and to the north the Surfer's Beach has some beautiful formations that you can admire with just a short walk.
Although swimming in this beach is not recommended due to its waves and currents, this beach with a narrow sandy area, has exuberance and roughness offering visitors a place of tropical attraction, where one can walk, sit in an armchair and watch the surfers.
This beach is restricted and its gates are open every day from 7 a.m. to 6 p.m. Parking is limited to its surroundings.
How to get there:
From Ramey Air Base en route. 107, turn onto Cliff Road and past Surf Zone, turn left at the metal gate at the end of the road, go down the hill and you will see a parking lot.