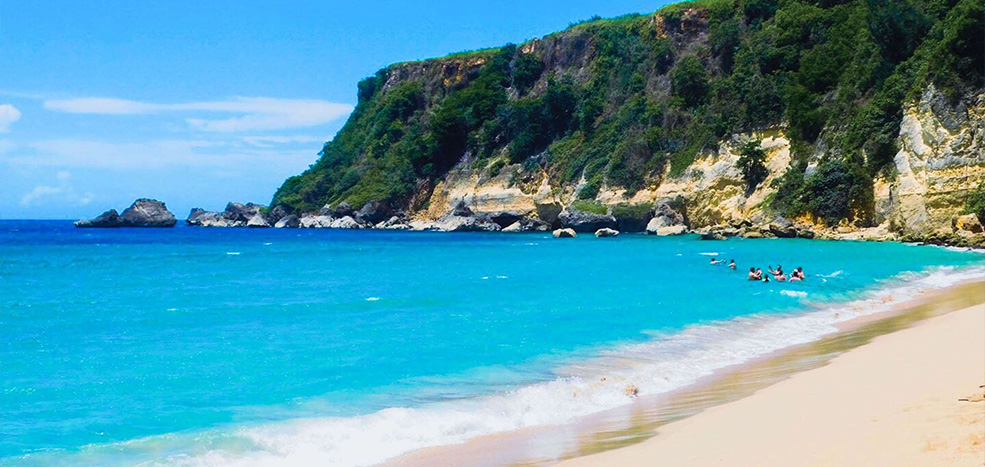 Punta Borinquen Beach
Aguadilla, Puerto Rico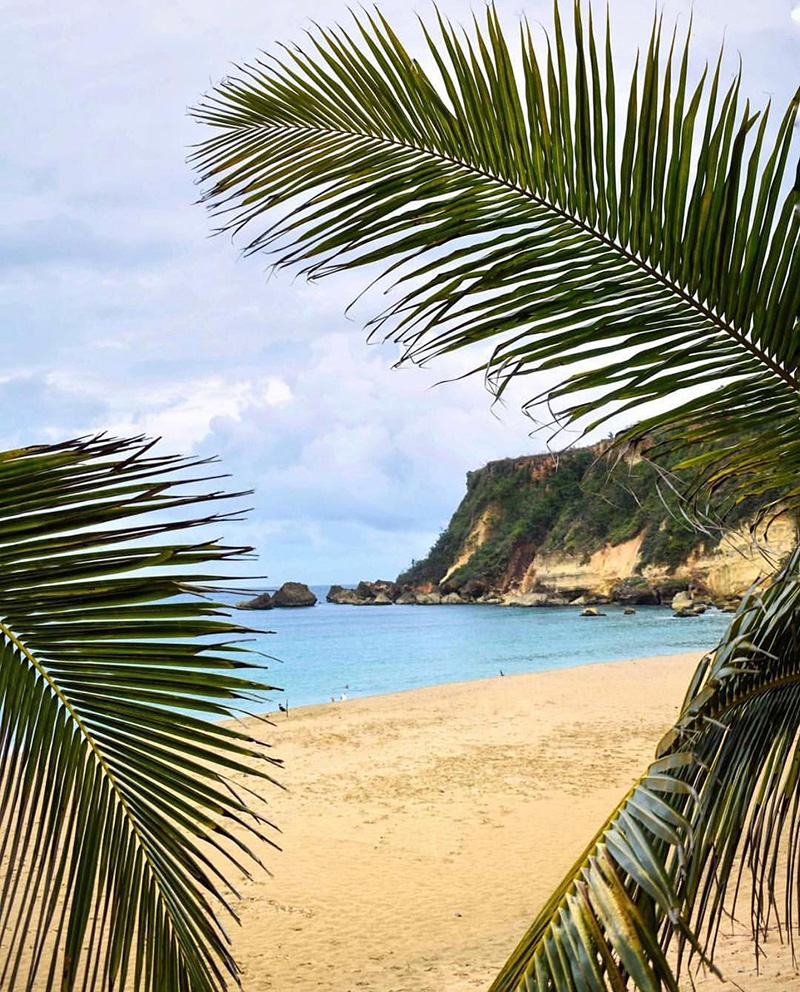 Punta Borinquen Beach is an extensive coastal area, which is home to three main attractions, the La Ponderosa Lighthouse Ruins, the Borinquen Beach area and the Wilderness Beach. Each of these three places has its own charms and singularities. The beach is located in the Malleza Baja area of Aguadilla.
At times where the tide is low, you can walk for about 10 minutes along the rock. Right next to it you will find some small "caves".
You can park at Punta Borinquen Beach and walk to the left (facing the sea) where you will find Las Ruinas del Faro la Ponderosa. These ruins are spectacular for taking photos and contemplating the landscape. It should be noted that the ruins can also be reached by car.
This beach has a family atmosphere, perfect for "boogie boarding" and enjoying the sun, its white sand and practicing beach sports. If you are in the mood to explore, you will be fascinated if you walk about 15 minutes to the right (along the stones) where you will arrive in the Wilderness area. In this area the stone bridges and the sea come together to give us a landscape which is simply spectacular.
Although you have to walk to reach this beach, once there, you will enjoy the beautiful scenery and clean sand of the beach. Like all the other beaches in this region, this beach is on the Atlantic, so the waves are big and precautions must be taken. It is a good place to go if you just want to relax and listen to the waves with very few people around.
If you want to enjoy an open beach, beautiful views and a picnic with the sea breeze, then this is the perfect beach. Located just a few hundred meters from the ancient lighthouse ruins, this beach is a great place to have lunch under the palm trees or on the sand while enjoying this picturesque area.
To get to the beach, you have to go through an active golf course, and drive down the road until you see the water and the beach sign. There is a large paved parking lot. You will see open sandy beaches on both sides of the parking lot. On the right you can walk to the beautiful rock formations and on the left, you can almost walk to the ruins. Up in the trees to the right, you will find picnic tables. On the left you will find some sea glass and shells.
How to get to the beach
From Route 2 in Aguadilla, take Highway 107 North. When you arrive at Rafael Hernández Airport on your right, look for the end of the runway. Facing this on your left, you will see a path that runs through the golf course. Follow that road until you reach Punta Borinquen Beach.
Punta Borinquen beach is one of the reasons why one can never stop exploring the island of Puerto Rico.