Gas Chamber Beach
Aguadilla, Puerto Rico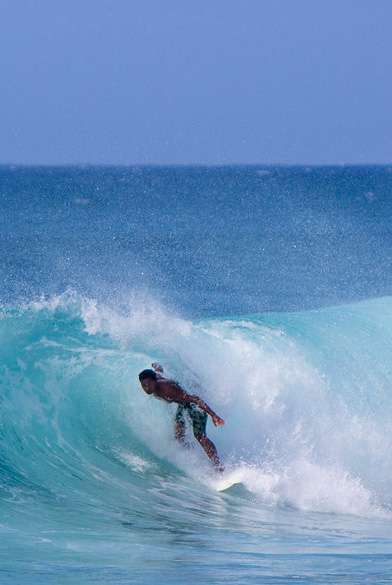 Gas Chamber Beach is located in the city of Aguadilla, on the west coast of the island. It is easy to locate, since it is next to the best known beach in the west.
Located north of the famous Crash Boat beach, Gas Chambers is without a doubt the best place for water sports in Puerto Rico and some say best in the Caribbean as well.
The waves that create these waves usually appear only a few times a year and, which, these waves are highly anticipated by local surfers and visitors, eager to conquer the tube. With waves of up to 20 feet, these can be ideal for novices and beginners. Despite its waters, they should only be tested by surf professionals.
You'll find this surf beach heading to Crash Boat Beach and then walking to the right of the pier.
The beach offers you the opportunity to become a spectator of the most skillful surfers on the island as they master their art in some of the most beautiful settings in Puerto Rico, this should be reason enough to visit the Gas Chamber beach.