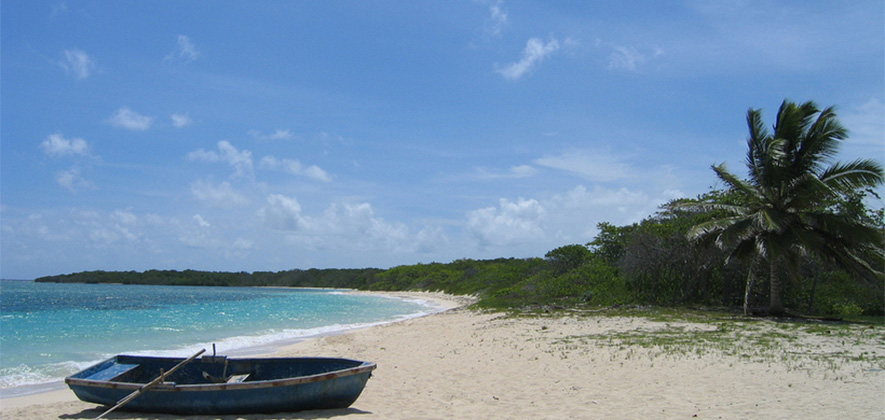 Los Pinos Beach
Maunabo, Puerto Rico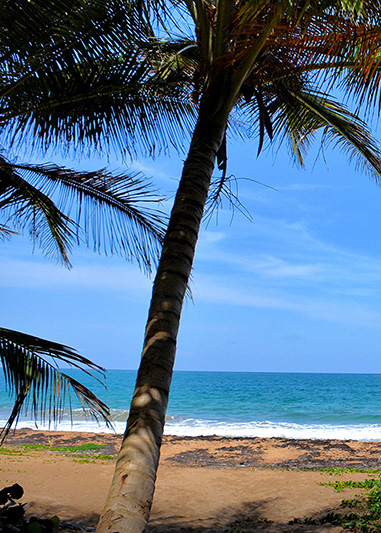 Los Pinos Beach is located in the town of Maunabo, southeast of the island of Puerto Rico. On this beach you can enjoy its beautiful landscapes and the tranquility of the sea.  Since there's no large waves form, you can enjoy with the little ones, perfect to spend a sunny afternoon with the family.
The beach also attracts tourists who explore other regions beyond San Juan and the metropolitan area. Surfers love the wild and dangerous waters of this beach.
The sand on the beach shines with its black carbon minerals, according to legend, they come from marine volcanoes or from fossil fuel tanks.
Minerals tend to adhere to anything that is wet and, therefore, is rarely visited.
The sand at Los Pinos beach which the name means "the pines", comes from a pine-tree-lined hill on the side of the beach. Where it shines with black carbon minerals.
Legend has it that these come from sea volcanoes or from underwater fossil fuel deposits. The minerals tend to stick to anything that is wet and thus it is rarely visited.
The beach does not have bathrooms or food kiosks, so it is recommended to take all you need so you can have an afternoon of enjoyment in this beautiful beach in Puerto Rico.