Pozo Teodoro Beach
Isabela, Puerto Rico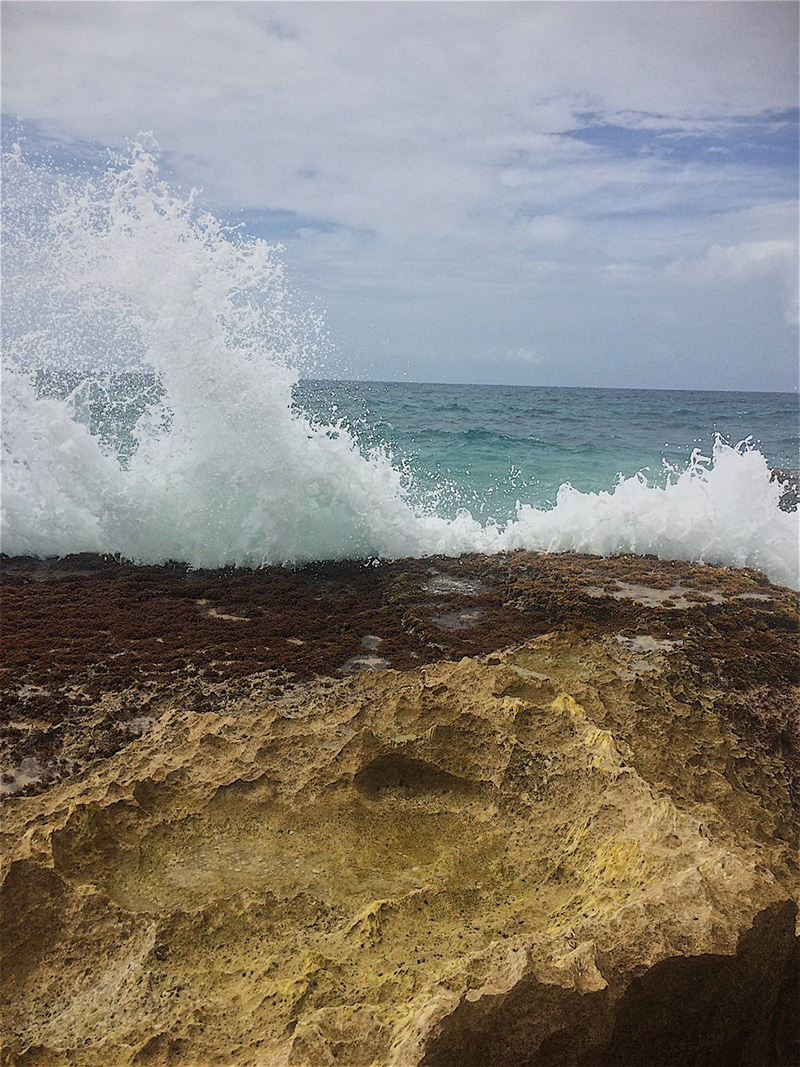 Pozo Teodoro Beach is located north of the island on Route 466 of Isabela, very close to Jobos Beach and Montones.  The beach is one of the most ideal and perfect beaches for children to play while adults enjoy their "neveritas" relaxing in the sun.
This well is totally protected from the waves of the sea hitting by some huge stones, very similar to the Mar Chiquita beach in Manati. It is shallow, about 2 feet deep and because of this the water is kept at an extremely pleasant temperature.
When sitting on the shore you can enjoy the spectacle of the waves crashing against the walls of natural stones, really an impressive sight.  The beach is perfect for surfing, snorkeling and sunbathing. It has a space inside the beach that is flat and perfect for a good dip or just sitting in the sun while watching the waves hit the stones that shape this well.
This natural pool created by nature is very similar to Mar Chiquita beach in Manati or Sardinera Beach in Hatillo where a large wall of stones give it its shape. But her distinction is the resemblance she has to an oasis in the desert. The large expanse of sand and its impressive dunes makes this place look like a desert print of the Middle East.
There are restaurants and kiosks near the beach and you can park in a small parking lot in front of the beach or its surroundings.