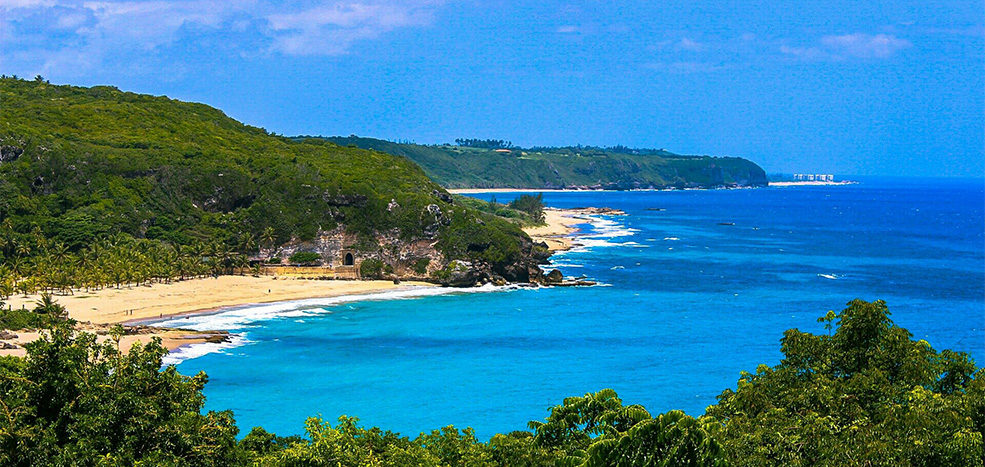 Guajataca Beach
Quebradillas, Isabela, Puerto Rico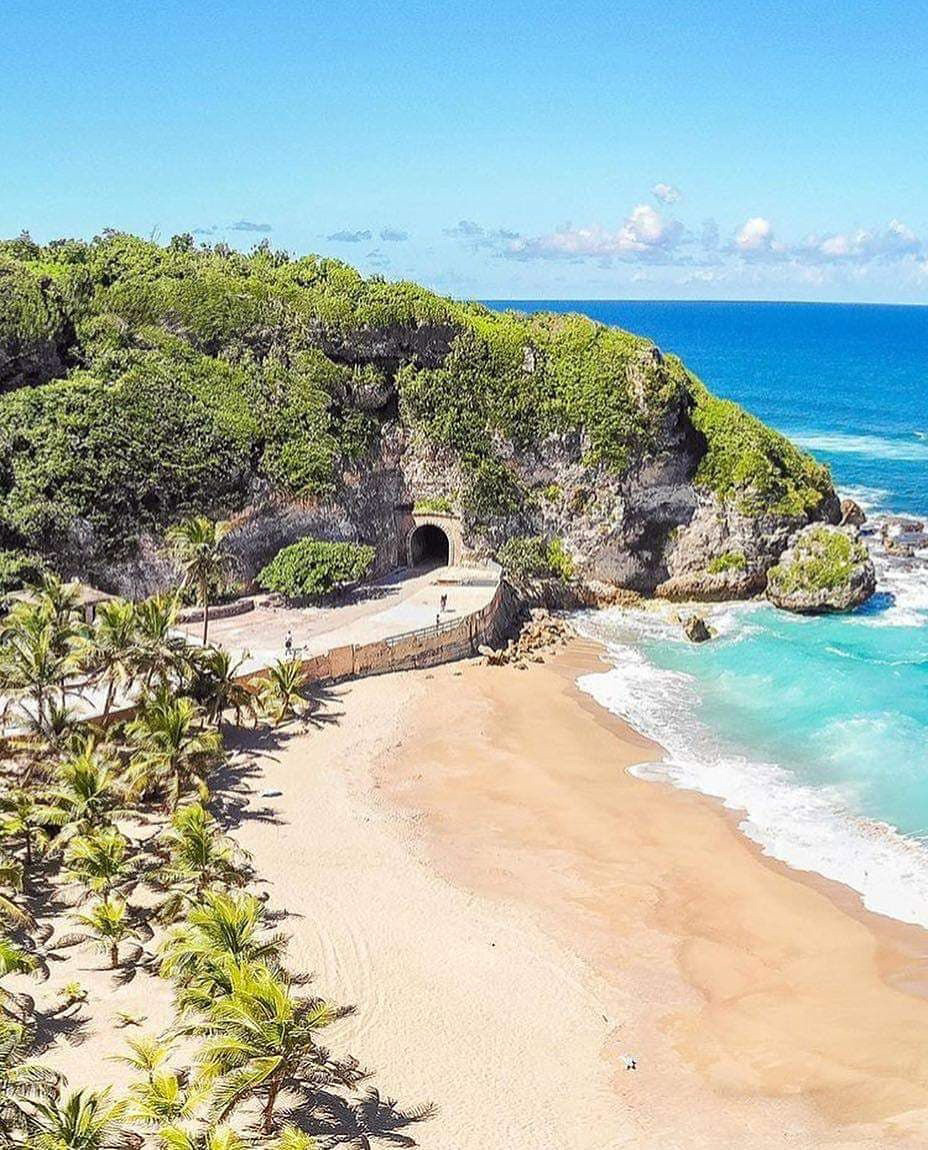 Guajataca Beach is one of the most beautiful beaches on the west coast of Puerto Rico, with very unique features unlike any other beach on the island.
This beach is well known in Puerto Rico, because it can be seen from Highway # 2 from Quebradillas to Isabela.
The beach is part of the Río Guajataca Park, which includes a beautiful river, a historic railroad tunnel and a panoramic path along the Atlantic coast. The Guajataca River flows into this beach creating a small pool where people usually swim and kayak.
The beach is perfect for surfing but with great caution for its strong coreintes and waves.
This beach is very popular among local residents. During the summer months you will see teenagers play in the water with their surfboards and families camp on the beach for vacations on weekends. This beach is divided by the Guajataca River, which divides the towns of Isabela and Quebradillas.  During the weekdays in the winter months, you will find the Guajataca beach quite isolated and quiet.
The best access to this beach is through the municipality of Quebradillas. The biggest attraction on this beach is the Guajataca Tunnel, a historic railway tunnel used during the sugarcane era.
The west side of the beach is the main beach, it is wide and long, with plenty of space even on a summer day. Recently palm trees were planted to shade. The space between the palm trees was perfectly designed to hang a hammock. If you are a traveler, you can buy a hammock at a roadside kiosk before arriving. The beach has free parking.