Jobos Beach
Isabela, Puerto Rico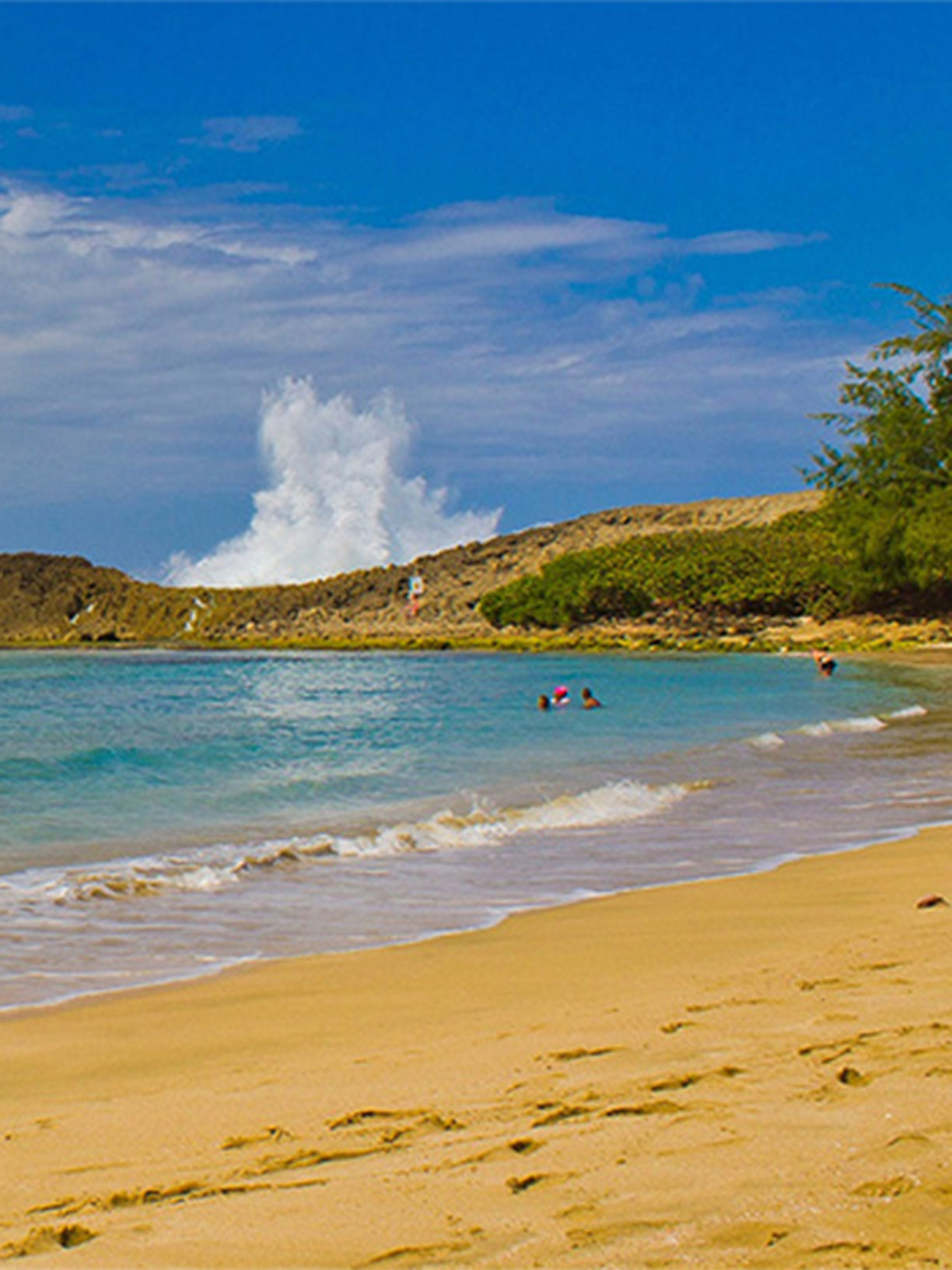 Jobos Beach is located in the Bajuras neighborhood that belongs to the municipality of Isabela to the northwest of the Island of Puerto Rico. The beach is a long strip of sand but narrow, very popular and seen by local residents and tourists.
The beach is excellent for surfing, sunbathing, snorkeling, taking a dip, walking or just resting enjoying its beautiful scenery.  Annually this beach it's very visited by surfers from around the world to participate in tournaments or simply take their vacations and take advantage of the waves.
In the case of swimmers the beach can be a bit dangerous due to its strong currents, but there is a space inside the beach that is flat, perfect for a good dip. There is a small inlet area to the east side that is good for diving
The waters of the beach are a masterpiece of stained glass with shades of turquoise, cobalt, green and emerald sea foam, beautifully contrasted by a wall of brown rock and clear golden sand. These waters are mainly best for surfing instead of swimming due to the strength and consistency of the action of the waves, which attract surfers throughout the year.
The width of the beach varies according to the season and the tide. During winter and the first months of spring, the waves are higher and the beach is narrower. To the east of the beach, it is marked by a natural rock wall formation, good for climbing and watching the waves crash. You should be very careful when climbing, as strong waves can reach the top, especially in winter.
Although, the beach is mainly known as a surf beach, there is a small protected area of ​​inlet for diving. Scuba divers will see a variety of corals and fish, where the water is warm, clear and shallow along the rocks near the shore of the cove. The east corner of the beach offers a safer area for young children and those who want a more protected place to play.
Although there are no facilities, some tend to camp. The beach is very crowded especially on weekends and in summer beach festivals are usually held. There are restaurants and kiosks near the beach. There are some places that rent beach chairs, surfboards and snorkeling equipment.
Jobos Beach is on Highway 466 in Isabela. Limited parking is available in front of the beach or its surroundings.