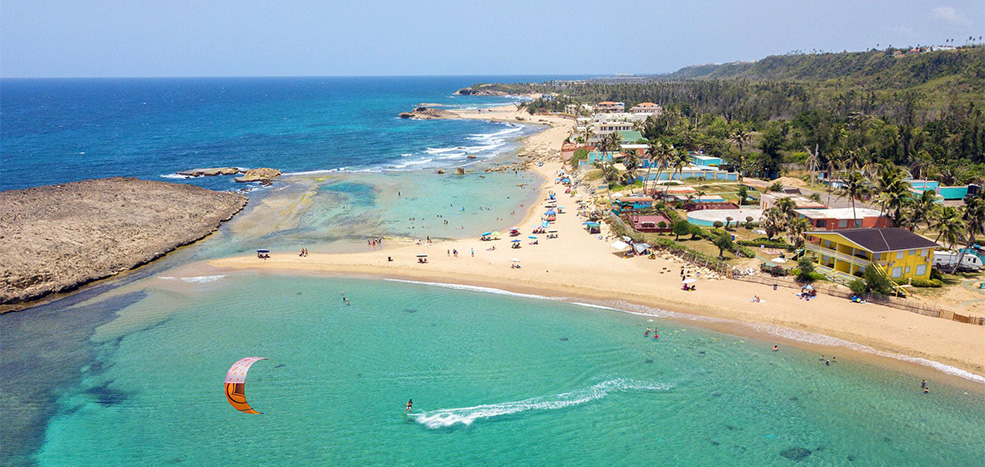 Montones Beach
Isabela, Puerto Rico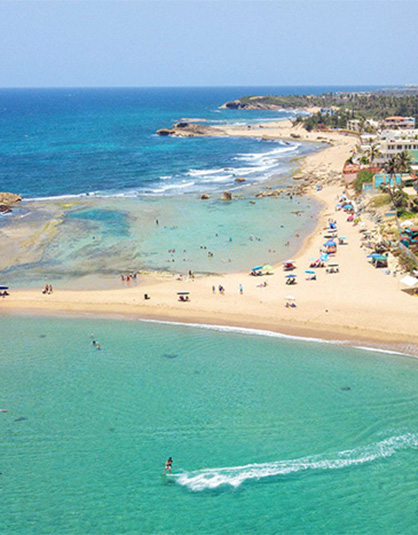 Montones Beach in Isabela is characterized by its family atmosphere. Its coast is more than a mile long. The beach has an ideal pose for children and an area overlooking the open sea recommended for adults. You must be careful because there are sea currents.
The beach is a natural pool which is the largest in the area and one of the best beaches in Puerto Rico. The western part of the beach is visited by surfers, bodyboarders and windsurfers. This area is not recommended for swimming by its currents.
Depending on the tide, the beach area can be very narrow. This beach is popular with local families with young children for the safety of its shallow water. During inclement weather, the water can become a bit dangerous and unsafe for young children to play.
A perfect shallow pool can be found on Montones beach, evidence that nature is an excellent architect. Of all the natural pools in Isabela, Montones Beach is the largest, with the added appeal of a restaurant on the beach along with beachfront accommodations.
The direct access makes this beach one of the most familiar vacation spots. Surprisingly, the beach is still relatively unknown to tourists, so the crowd is mainly local and is much more visited during the weekends.
How to get:
There are 2 access roads along the PR 466. One way to access is by Km 9.  This entrance has much more parking available along the street but with it has a longer walk toward the east to reach the best area of the beach.  The other way to access the beach is is by Km 9.7.  Parking is limited but with it has an easier and shorter walk toward the beach.