Punta "Posita" Sardinera Beach
Isabela, Puerto Rico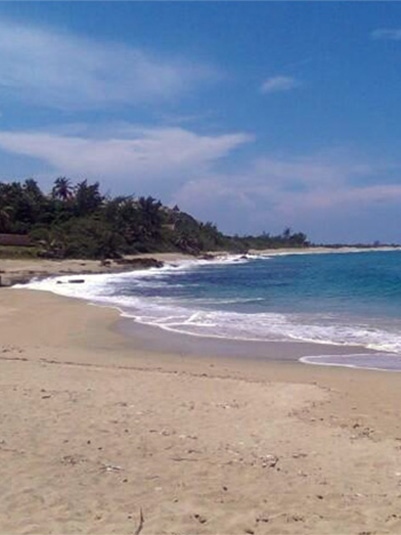 Punta "Posita" Sardinera Beach is located in the northwest of Puerto Rico, a short distance from the center of the city of Isabela.
The Beach has a small shallow natural pool known as Poza Sardineras, perfect for families with babies and young children as well as a complete beach for adults.
Punta Sardineras beach is known for its strong waves, however these are mainly blocked by the rocky outcrop. Climbing the outcrop is not recommended, especially children.
It is a beach that has endless spectacular waves that steal the show from everyone every day of the year. Depending on the tide and the strength of the Atlantic, the pool may be smaller or larger.
The rocky outcrop blocks the strongest waves when they crash against the rocks and extend to the other side of the outcrop. This movement creates one of the most pleasant natural pools on the island, known as Playa Poza Sardineras. This refreshing water reclines in pools and small waterfalls.
Poza Sardineras is one of the places that makes Isabela a truly unique place. This shallow pool is perfect and the water is crystal clear. You can place your chair right at the water's edge, watch schools of small fish play, get the perfect tan, and take in the fascinating scene.
The beach is wide with plenty of space for sunbathing. Even on a busy holiday weekend or summer day, this beach doesn't feel quite as crowded, as there are plenty of nearby beaches in Isabela to enjoy.
This beautiful beach has kiosks in its surroundings to buy food and snacks. There are many beachfront dining options available, including traditional Puerto Rican "picaderas".  Limited parking is available along the highway, with some spots on the sand by the highway.