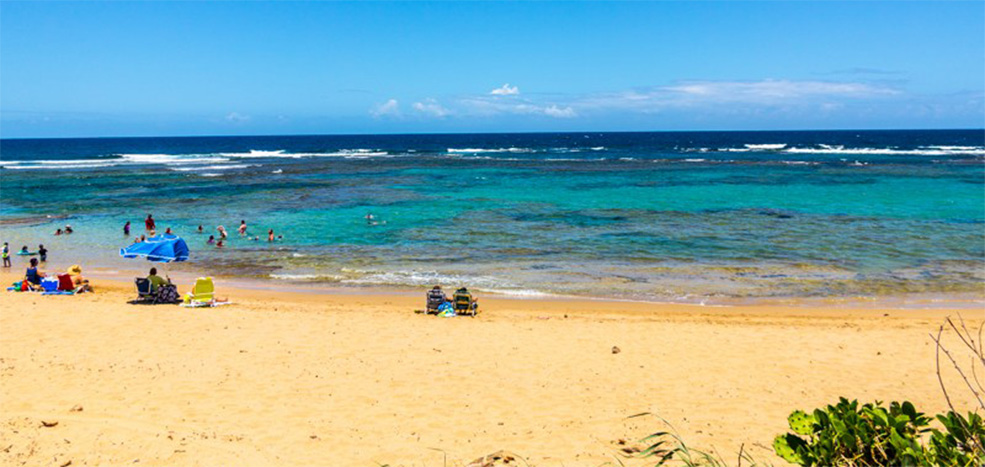 Blue Hole Beach "Shacks Beach or Kiquebrado Beach"
Isabela, Puerto Rico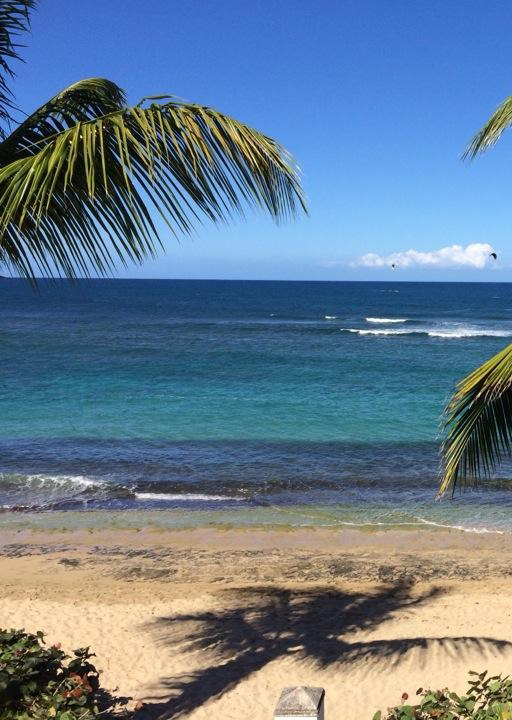 Blue Hole Beach, also known as Shacks or Kiquebrado, is located in the northwest of the island of Puerto Rico, a few kilometers north of Aguadilla. It is a popular beach, perfect for snorkeling or diving and its considered one of the best beaches in Puerto Rico. The beach is well known for its excellent surf conditions during the winter months.
The aesthetic attributes along the beach are one of the reasons why this beautiful beach is distinguished from the others. There is a reef that covers approximately more than 300 meters, where you will find a great variety of fish, corals and other species of marine life.
At the end of the reef there is a drop of more than 30 feet and manatees are sometimes seen. Manatees are said to live in caves among the reefs.
The sand along the beach is medium grain and mostly soft, with some rocky parts mixed. The trees that line the beach offer fresh shade and an ideal place to relax.
Although the beach is hailed as a surfer's paradise, this beach is also well-liked by many as it is ideal for kite boarding, wind boarding and windsurfing, among many other water sports and activities. Although it sounds like the beach might be a very busy area, it really isn't. Water sports enthusiasts are what love this beach for its windy weather.
The beach is close to other key attractions, such as the Bosque Guajataca Forest Reserve, with more than twenty miles of walking trails, historic sites, caves, rivers, and lakes.
To get to the beach:
From San Juan, follow Highway # 2 for approximately 3 hours. Upon entering the town of Aguadilla, turn right onto PR-110. Follow PR-110 for approximately 5 miles, turn right onto PR-4466. After you have turned or while driving, you will fall down a coastal cliff that enters a small canyon. Turn left once you exit the canyon onto an unmarked paved secondary road. There will be a couple of curves to the right where you can park along the road. To get to the beach, walk down the street on the right. Keep walking straight onto a small dirt road and you will see steps leading down to the beach. At the bottom of the steps, go a little to the left and you will see the keyhole, which is the entry point for sand into the water.
For snorkeling, walk a little further and then go right or left. The best place for snorkeling  is towards the protective reef that protrudes from the water and runs from east to west. The blue keyhole is on the other side of the reef. To appreciate the beach, you can walk for miles in any direction. An hour's walk west will take you to the beautiful Survival Beach.