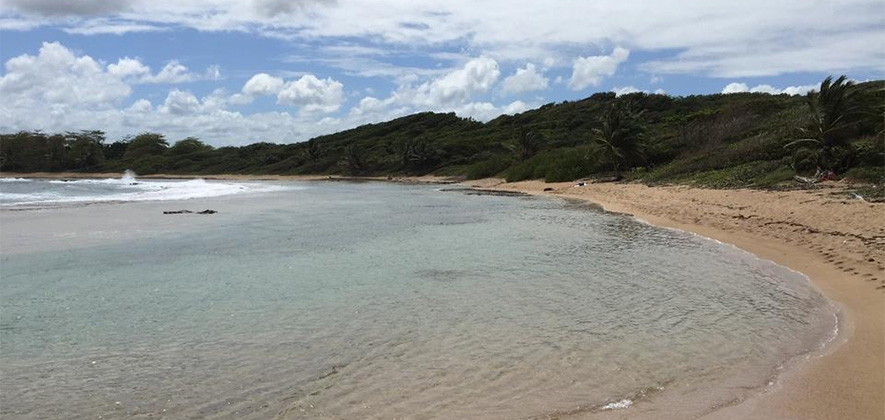 La Esperanza Beach
Manatí, Puerto Rico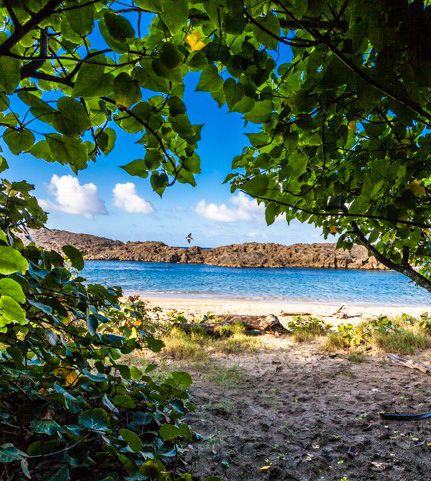 La Esperanza Beach located in the north of the island, in the town of Manati is undoubtedly an ecological paradise of Puerto Rico. La Esperanza beach is a bit different from other beaches since it is like a bay surrounded by stones. The stones prevent waves from entering, making it an ideal beach for younger children.
The beach is frequented by families from nearby areas and the few connoisseurs of the place. On this beach you can go for a dip, walk, shoot photos or simply enjoy with your family in the shadows that its vegetation offers you to be able to admire its ecosystem calmly. The beach is also perfect for anyone looking to connect with nature and tranquility offered by the place.
You can enjoy its pools, huge rocks in the water, mangroves and wildlife such as: birds, crabs, fish and fish that make up this natural beauty among others. Its waters are very clear and calm because it is surrounded by limestone formations that protect it from waves and which many take advantage of to climb, fish and even launch from them. In this beautiful bay you will find children, youth and adults enjoying a day at the beach in Puerto Rico.
The beach is open from Friday to Sunday and holidays from 8 a.m. at 6 p.m., from Monday to Thursday you will find a gate that prevents access to the beach. This is because the beach is located on land owned by the Conservation Trust of Puerto Rico.
This beautiful beach is not a spa, it is to relax and spend a quiet and pleasant day. The beach does not have bathrooms or facilities for visitors and there are no kiosks or businesses nearby, so you must go prepared and take your food to be consume and spend a pleasant day. Families carry their grills and cook among the various spots that makes the place to spend the day.