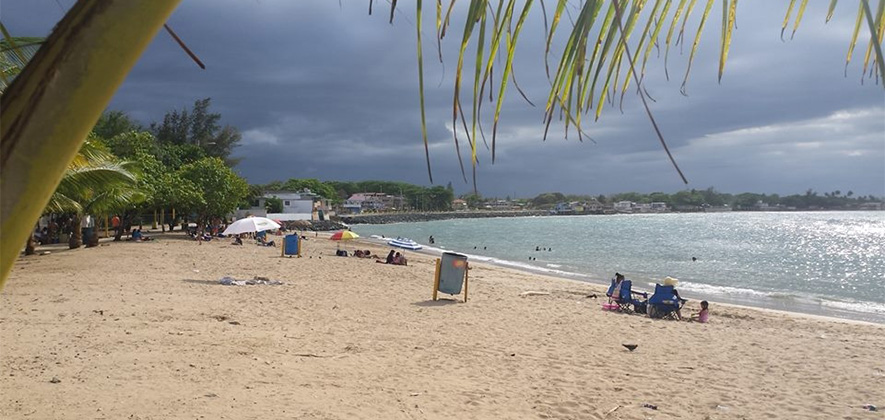 Tortuguero Beach
Manatí, Puerto Rico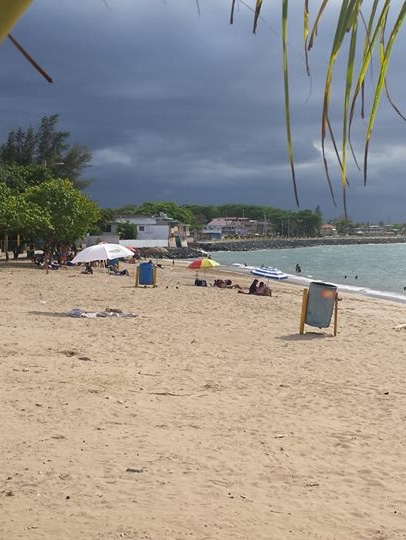 Tortuguero Beach is located between Vega Baja and Manati, is one of the largest freshwater places on the Island and is the only coastal lagoon in Puerto Rico.
A narrow road (Carr. 6671) extends between the Tortuguero Lagoon and the Atlantic, passing through a coastal forest a few kilometers northeast of Manatí. There, with a long, thin line of strands, is Tortuguero Beach.
Visitors can do various activities, including kayaking, boating, sport fishing or just walking and enjoying nature.
It's recommended  to climb the sidewalk el nido del águila" (the eagle's nest) despite being a high climb with rustic stairs. Upon arrival, your reward will be the best view you have ever seen.
The place is diverse in nature and has springs, swamps, marshes, a variety of soils and aquifers. It houses many types of fish, some of which seek the protection of the lagoon for spawning. Sometimes you can see small manatees that enter the lagoon through a channel that connects it to the sea. 144 species of exotic plants are found, of which 7 are insectivorous plants and two of them are unique in the world. It is also very popular as a stopping place for water and migratory birds, including some exotic and endangered species.
Without a doubt, you can spend a pleasant time in this place. Admission is free and has gazebos, bathrooms, boat ramp and ample parking.