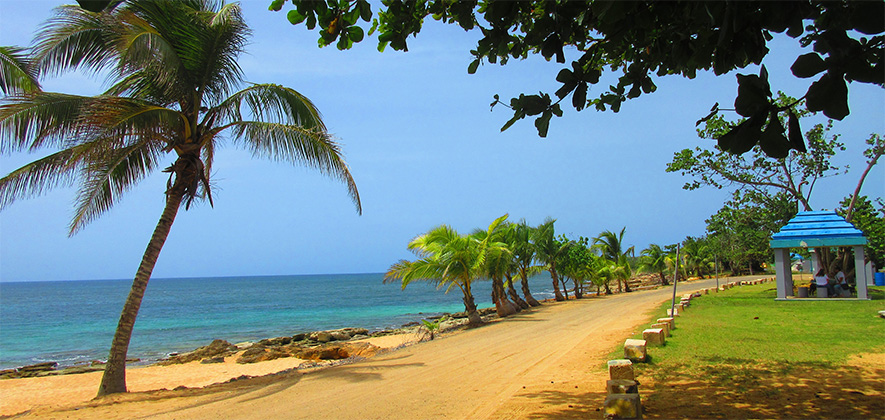 Los Tubos Beach
Manatí, Puerto Rico
Los Tubos Beach is one of the most beautiful beaches on the north coast of Puerto Rico and located in the town of Manatí. The beach is surrounded by palm trees, its water is crystal clear with very thick sand of a nice creamy color, bright and striking. This beach has an extensive shore that makes it perfect for sunbathing and excellent for surfing, because of its waves which break in both directions: left and right.
In addition to being an excellent place to surf, the beach has a very nice recreational area with picnic spots, gazebos, camping areas, a boat ramp, diving areas and children's area with different animal structures and swings where Children can play and have fun.
Ancient petroglyphs have been discovered by the waves – proof that visitors have been enjoying this site for hundreds of years.
The beach is famous for its annual festival known as the "Los Tubos de Manatí International Beach Festival" held during the week of July 4th with a series of concerts by well-known artists from Puerto Rico and Latin America.
The beach has parking available on the road, as well as a large parking area within the recreational area.