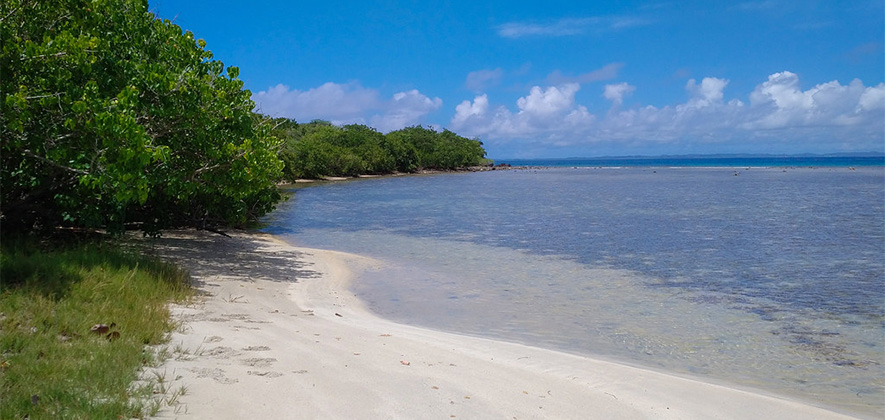 Datiles Beach
Culebra, Puerto Rico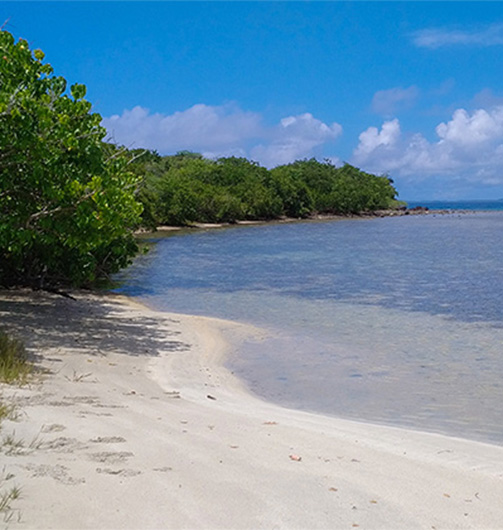 Datiles Beach is one of Culebra's best kept secrets. Until a few years ago, the path to climb the mountain, which protected it, was a dirt road and only 4 x 4 vehicles could get there. Now the road has been paved with many tourists visiting the beach and enjoying the low and calm waters that make it an unforgettable place.
This beach has very shallow waters, making it ideal for young children, kayaking, and floating on the water. The water is crystal clear and under normal weather conditions it is very calm and without waves. You can walk 140 feet and still have the water at your knees in the deepest part.
The beach has grass beds that allow shoals of small tropical fish to play in the water, so young children love this experience. The sunsets at Datiles Beach are also spectacular.  The beach is also very popular with campers and occupied by few families mostly during vacation weeks and in the summer months. This is definitely a quiet beach and a place to enjoy the simplicity, beauty and magic that Culebra offers.
Playa Datiles is one of the less popular beaches in Culebra due to its location that can be missed easily. If you are traveling with your kids, this is an ideal place for them to enjoy because it has shallow water where they can swim all day without you worrying too much. Spot playful schools of tiny fish along the grass beds, go kayaking and floating, and after a fun day, set up your tents and have a restful sleep. Playa Datiles is a beach camper's dream with its serenity, simplicity, and beauty.