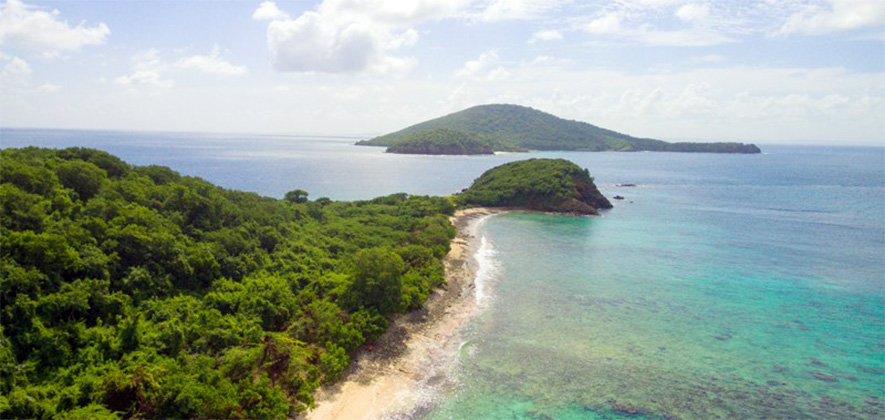 Carlos Rosario Beach
Culebra, Puerto Rico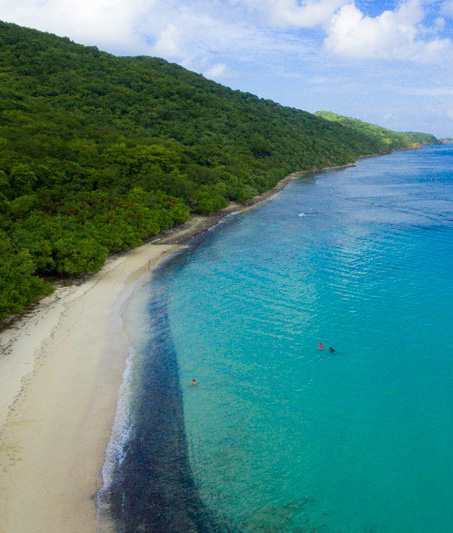 Carlos Rosario Beach is located in the northwest of Culebra east of Puerto Rico. This beach is known as one of the best beaches for diving or snorkeling, this due to its calm waters and the flora and fauna that can be found in all its extension.
The beach is a natural reserve, it does not have baths, nor snack spots, there is only a stretch of virgin sand beach with the warm waters of the Caribbean Sea that covers incredible underwater reefs on one side, and lush dense vegetation on the other.
Nature lovers will be attracted to Carlos Rosario beach because of its simplistic beauty. It is recommended to take everything you need to enjoy your stay.
You can reach the beach through two walking trails, one that leads from the beach huts of Tamarindo Estates and the other from the Flamenco Beach, this is an easy 20-minute walk. The trails are well worn and run through bushes where birdlife and wildlife are in abundance. Depending on the time of the year, wild flowers make a beautiful display.
The trail from the Flamenco beach, which extends over a hill, offers visitors a spectacular view of the surroundings. Carlos Rosario Beach is a beach that should be visited if you are on the island of Culebra. The beach offers beautiful views and excellent calm waters excellent for diving, but without the crowd.