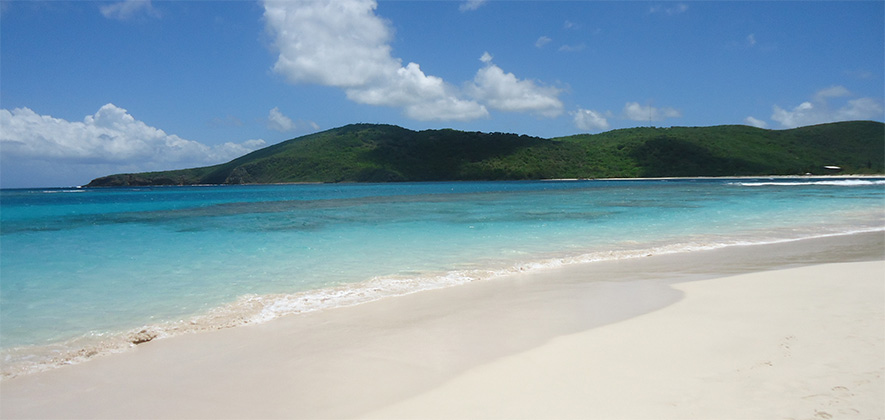 Resaca Beach
Culebra, Puerto Rico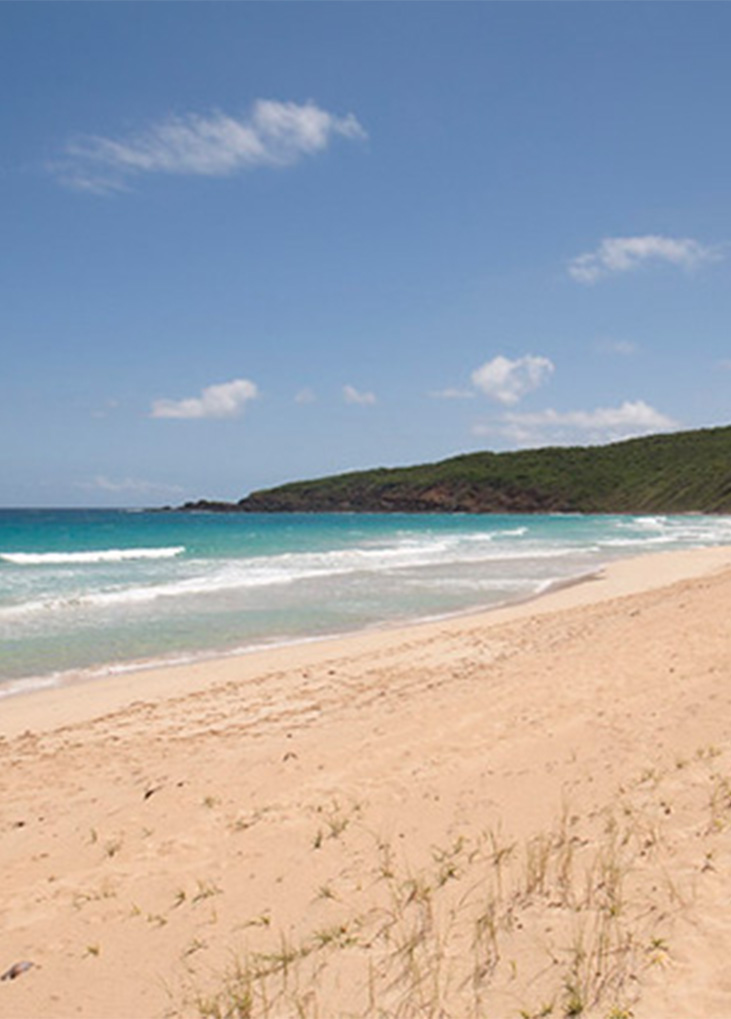 Resaca Beach is located within the natural areas of Culebra. The beach has a calm and crystal blue sea, white sand and the best harmony between flora and fauna.
To arrive to the beach, it is necessary to walk for a while until you find this unique and totally isolated beach with an amazing landscape.
Playa Resaca is one of the most valued natural treasures of Culebra, an important turtle nesting site monitored by the Fish and Wildlife Service.
For hiking enthusiasts, this is the most difficult hike on the island, the path is narrow and steep. You will walk through what is known as the Resaca rock forest, making the hike more challenging and fun for hiking enthusiasts.
Like Brava Beach, Resaca Beach is for those who want to experience the ultimate sense of isolation. The walk to the beach is more interesting and challenging. You will walk through rocks and narrow paths. At the end, you can sit on the sand, which you will marvel at the beauty of this wonderful place.
Culebra offers many quiet and uncrowded beaches. Resaca Beach is the most isolated due to the walk you have to do to get there. The beach has no facilities, no bathrooms, or picnic areas, so it is recommended to bring everything you need to enjoy your stay.