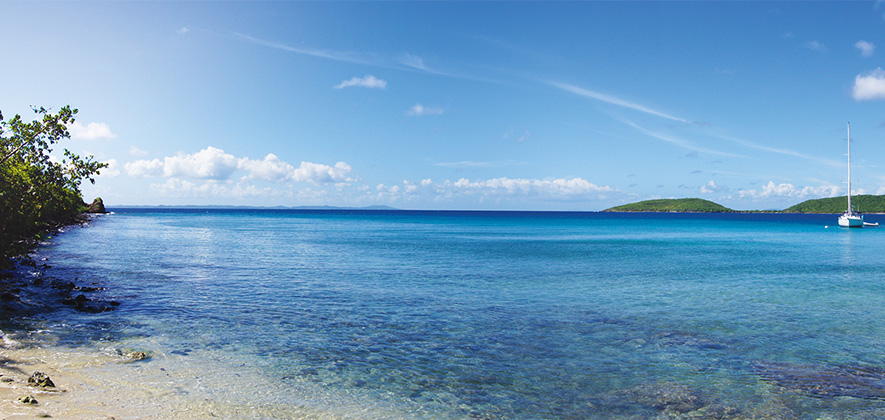 Melones Beach
Culebra, Puerto Rico
Melones Beach in Culebra is located east of the island and a short drive from the ferry terminal. The waters are very clear with soft waves so it is ideal to observe the vast marine life that inhabits. Its landscape is amazing, framing the sunsets and a fabulous view of the Luis Peña Nature Reserve.
The beach is divided into two areas. The extensive shore of the left beach area is covered with coral remains and the right shore of with sand.
This beach is perfect for snorkeling since it has reefs and fish of all colors and sizes.
The best place to dive is on the right side of the beach, just above the rocks. You will float over a coral reef garden with a variety of tropical fish in stripes and bright colors.
Melones Beach is part of the Cayo Luis Peña Natural Underwater Reserve. Parking is limited to its surroundings, there is no lifeguard, no baths or showers and fishing is not allowed. If you bring children, be sure to watch them at all times.