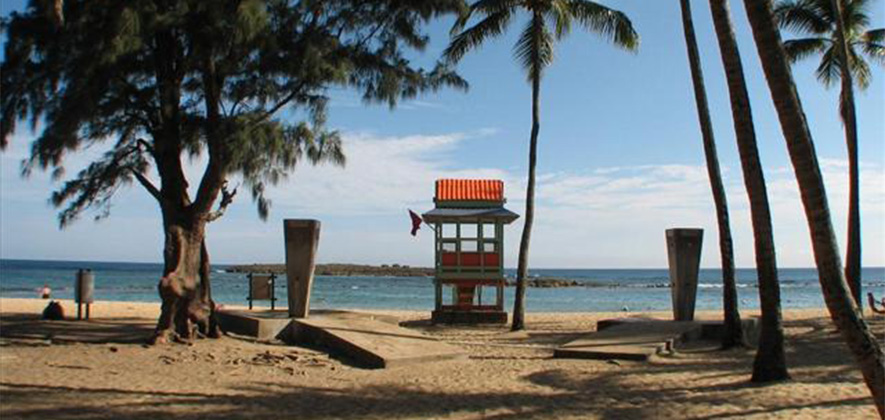 Escambron Beach
San Juan, Puerto Rico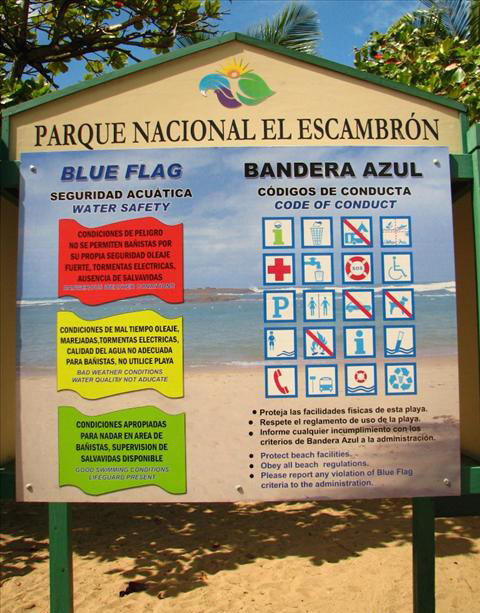 The Escambrón Beach, located in the metropolitan area, very close to the historic city of Old San Juan, is one of the oldest in America, and is the most frequented tourist area on the Island of Puerto Rico.
This beach has received the Blue Flag classification for meeting all the requirements and a selective ecolabel awarded to beaches that meet excellent water quality, sanitary services and lifeguards.
The Escambrón Beach is considered one of the best beaches in Puerto Rico for its crystal clear and calm waters, very fine white sand and for all the services it offers such as showers, bathrooms, security, sports courts, food and beverage kiosks, among others.
The beach is perfect for sunbathing, walking, photographing its beautiful surroundings, snorkeling, diving or practicing other water sports. It has a ramp so that people with disabilities can access it.
The beach also has a bridge that connects the beach with the Luis Muñoz Rivera Park. Next to the beach is "Parque del Tercer Milenio" which has a walking and running track and a baseball park.
The beach is located at the entrance to Old San Juan and can be reached by public transport. Parking is $5 and is open from 8:30 a.m. at 5:00 p.m.