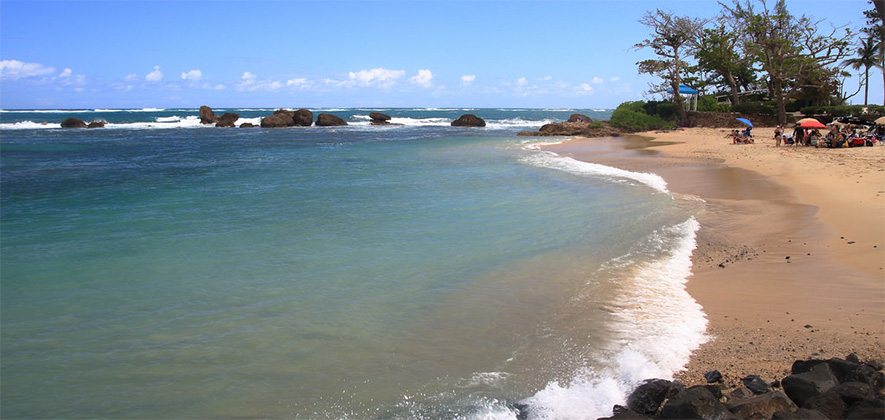 Playita del Condado Beach
San Juan, Puerto Rico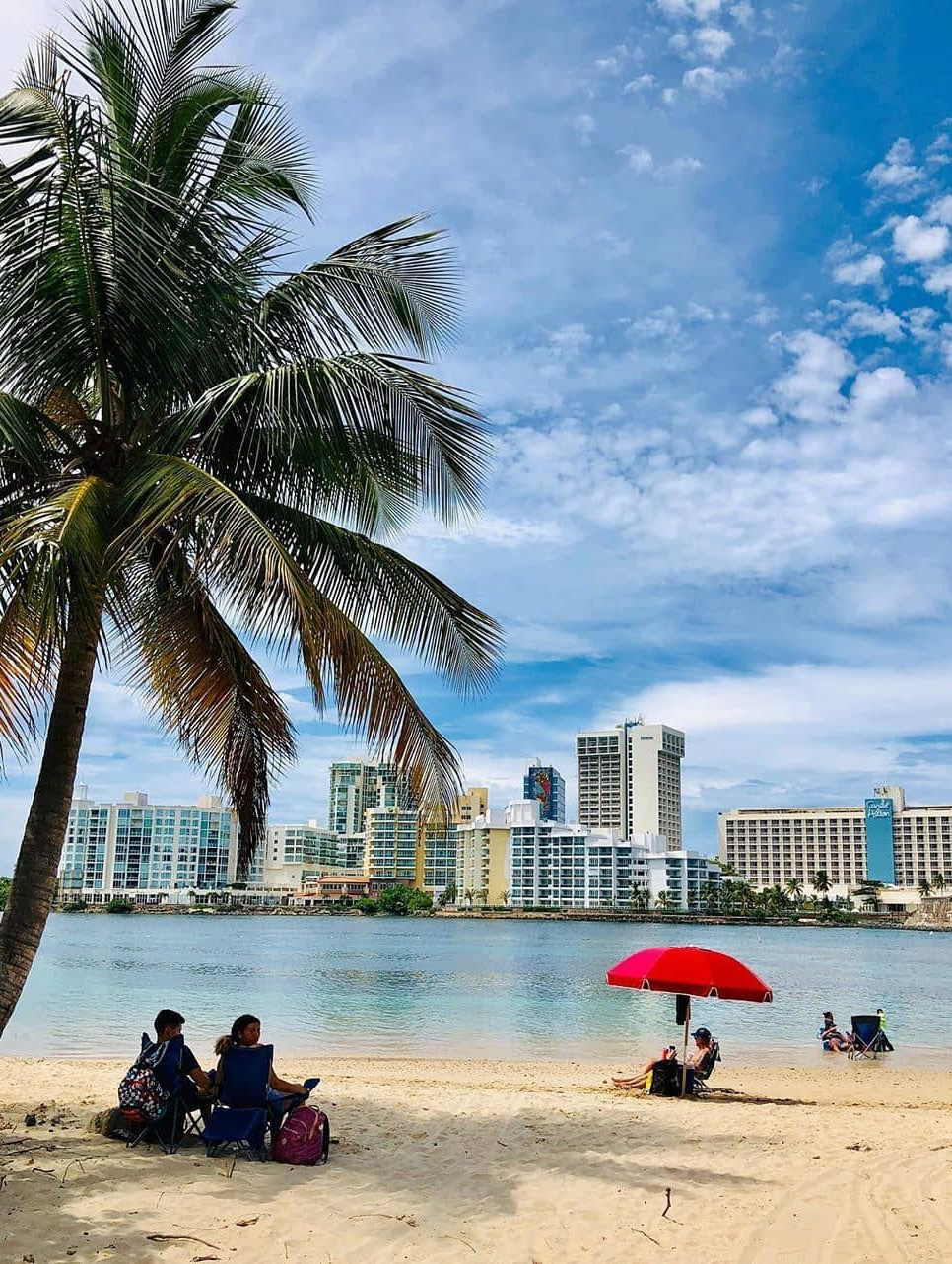 Playita del Condado Beach is a small hidden beach with soft, golden sand shaded by palm and almond trees.
This small public beach is located in San Juan at the western end of the Condado area, east of the Ashford Avenue Bridge.
The water is usually calm due to its coral rock formation which break the waves. The water is shallow, warm and clear. The beach has fine golden sand and there are trees lining the back of the beach, providing plenty of shade in the morning and early afternoon.
Although small, this beach certainly makes up for it with its crystal clear and calm aquamarine waters. This beach is also a historical site. In front of it, you can enjoy the views of Fortin (Fort) San Geronimo.
A few blocks away is Condado Beach, although this beach is more popular, local families with small children prefer to visit the La Playita Condado Beach to enjoy the best conditions for swimming and even diving.
In the afternoon hours, the sun's rays make this calm waters completely transparent. If you have a snorkel mask, you will be able to see the small seashells that make up the ocean floor, as well as curious fish swimming near your ankles.
Playita del Condado Beach is administered by National Parks. It is unique in the capital city of San Juan. This is an excellent option for families with children who want to enjoy a beautiful beach suitable for relaxing, swimming, playing in the water and practicing paddle-boarding among other water sports and with the energy of the nearby city of San Juan.
There are a few food vendors on the beach and along the Ashford road there are many restaurants to enjoy a good meal. The beach has showers and lifeguards.
How to get there:
Playita del Condado Beach is located on Ashford Avenue, between Condado Plaza Hilton and the Ashford Avenue Bridge. It's an easy cab ride from Old San Juan or Isla Verde. If you're on a harbor cruise for the day, take a taxi and ask them to drop you off at the Condado Plaza hotel.
If you drive, you can park in the Condado Plaza Hilton parking lot. The entrance to the parking lot is located near the pedestrian bridge that crosses Ashford Avenue next to the hotel.