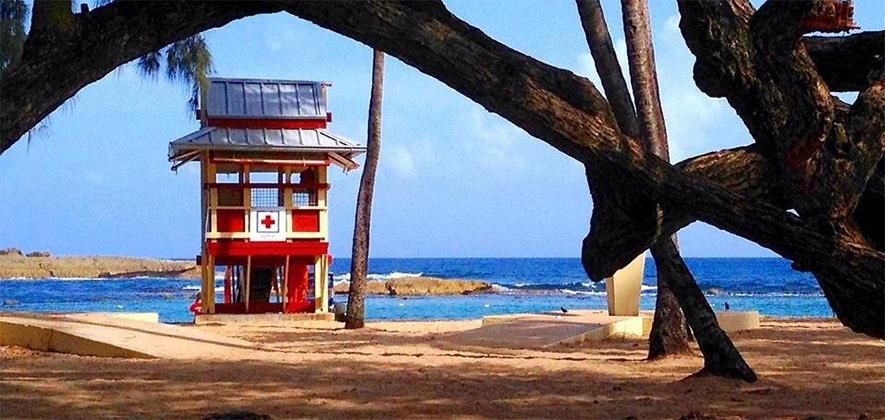 La Ocho Beach
San Juan, Puerto Rico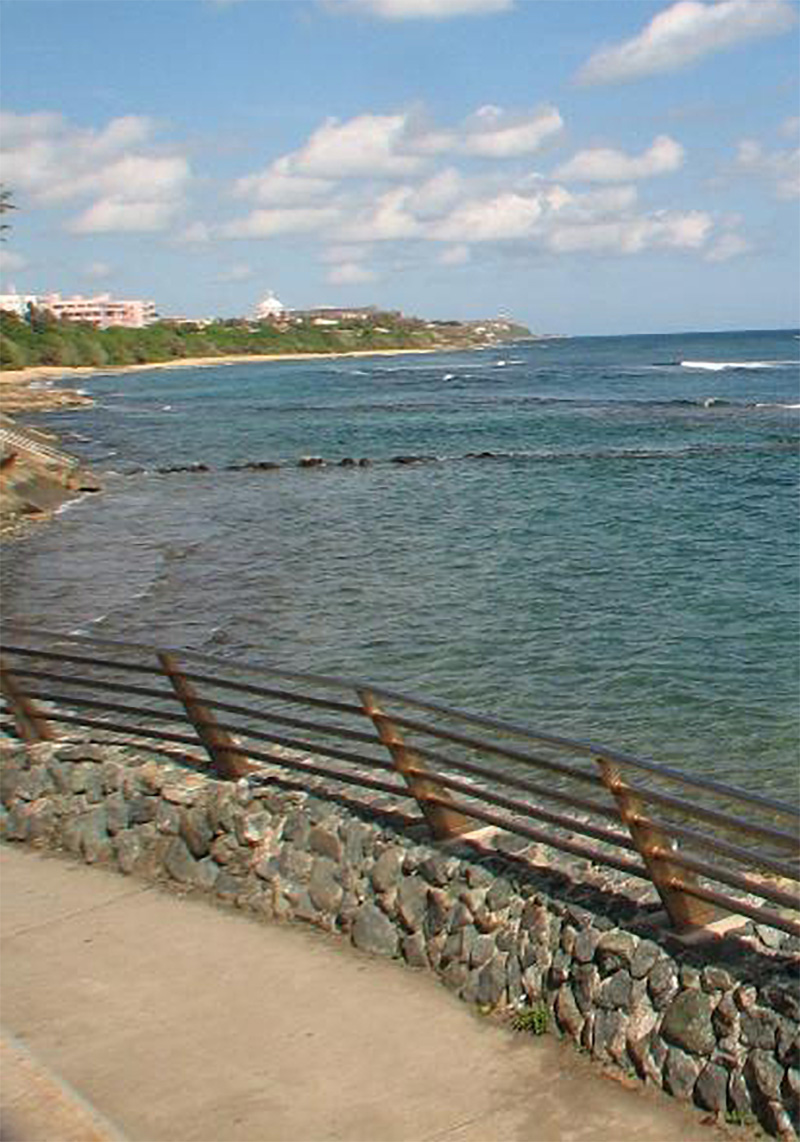 La Ocho Beach is a well known beach for surfing and is located in the municipality of San Juan. The bottom of its waters is made of stone and its best waves are to the left of the beach, although to its right it is also very good for experienced surfers.
Many people visit Old San Juan in the hope of enjoying a beach near the historic area. La Ocho Beach is a small beach that can be part of your day when visiting Old San Juan. The beach is close and has some sand and an area with a small sheltered cove, and has large amounts of sea glass.
Its name comes from the bus stop that is in front of the beach, "stop #8".  This beach is one of the most visited beaches due to its location, at the entrance to Old San Juan  and accessible from the Escambrón Beach. Nearby is "La 8 Surf Shop" that offers surfboard rental and can coordinate surf lessons.
Also located in San Juan is Spectrum Surf School, which offers group and private lessons in addition to offering rental services for surfboards and other water equipment.
If you walk along the beach to the east (wear shoes because there are rocks that you may have to climb over, especially at high tide) you will come to the ruins of a small fort. If you climb the rocks west of the steps, you will end up under the massive walls of Fort San Cristóbal.
How to get there:
The beach is about a 15-minute walk from the cruise ship piers in Old San Juan. The "main" entrance to this beach is directly across the street from the Capitol in Old San Juan. On the weekend, you can park at the Capitol. During the week, you will have to park in Old San Juan and walk to the area (about a 15 minute walk from the parking platforms at Recinto Sur).
When you get to the area where surfers enter the water, you will see the public beach on your right behind a long line of rocks. In front of you, about 1/3 of a mile, you will see a very large rock, to the left of this rock is the break.