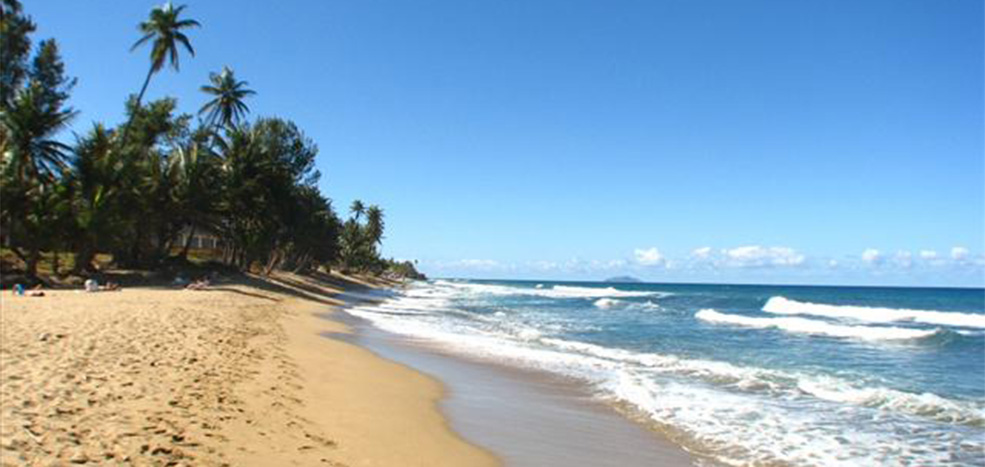 Sandy Beach
Rincón, Puerto Rico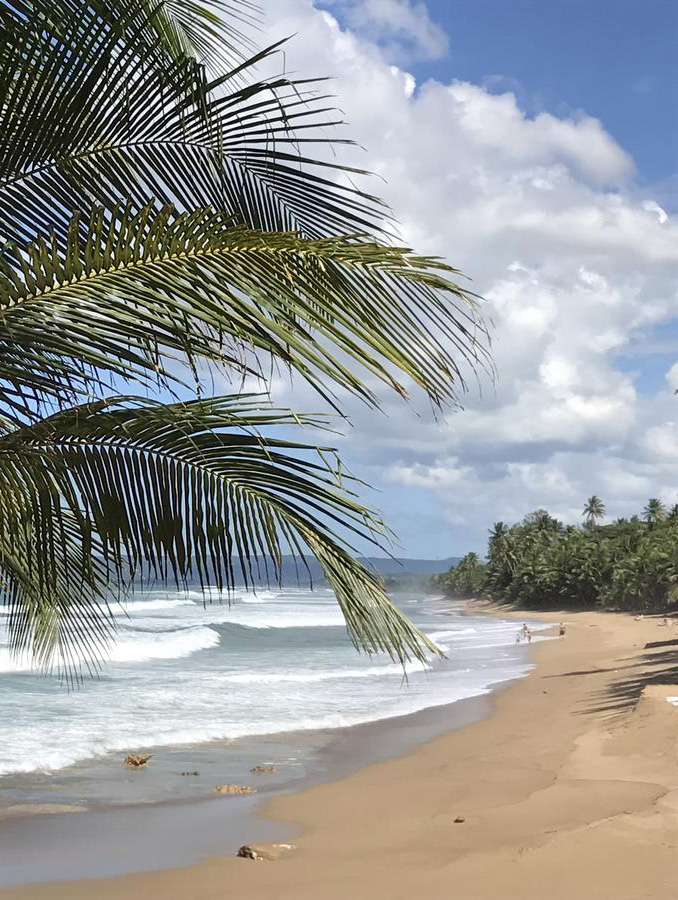 Sandy Beach is part of the set of beautiful beaches on the Rincón coast. The beach is perfect for sunbathing and surfing. The beach is very frequented by American and European tourists especially during the winter months.
This beach has a great selection of gastronomic, entertainment and lodging options, as well as during the season, it offers a more active environment for nightly entertainment.
Sandy Beach is very popular with all types of beach and surfers lovers. Although swimming at this beach is usually ideal throughout the year, care must be taken when the wave is high. Watch out for high tides, and don't let the sandy bottom fool you, as in times of high tide this can be a dangerous place to swim.
Sandy Beach is the main beach of Fun Coast, where you will find most of the restaurants, pubs, hotels, guesthouses and rental houses, apartments and villas.
You will find plenty of beach activities as this beach is recognized as the most popular beach in Rincon and preferred by many for its location, within walking distance of excellent pubs and restaurants, cozy vacation rentals and hotels.
Just past Sandy Beach are Antonio Beach and Rivermouth Beach, located within what locals call "Puntas." These are two more secluded spots along the Sandy Beach trail, this being a perfect place for children due to the quiet tidal pools.
This beach is ideal for a family getaway, a romantic picnic, or a solitary getaway. If you want to hang out with an active crowd on the beach, this is the perfect place.
Sandy Beach ends at the "parking lots" near Casa Isleña that mark the beginning of Antonio Beach. There are no sanitary or recreational facilities. There is a small parking lot in front of the beach.
How to get there:
If you drive to Sandy Beach from the San Juan metropolitan area, take PR-22 West. Exit on PR-2 West. Continue on PR-2 (passing Aguadilla) until you reach PR-111, Ave Jesus T Pinero. Turn left on PR-111 and then almost immediately turn right on PR-115. Continue on PR-115 until you reach the intersection of PR-115 and PR-413. Turn right on PR-413s. Sandy Beach is located at the intersection of PR-413 and Calle Colina Linda.