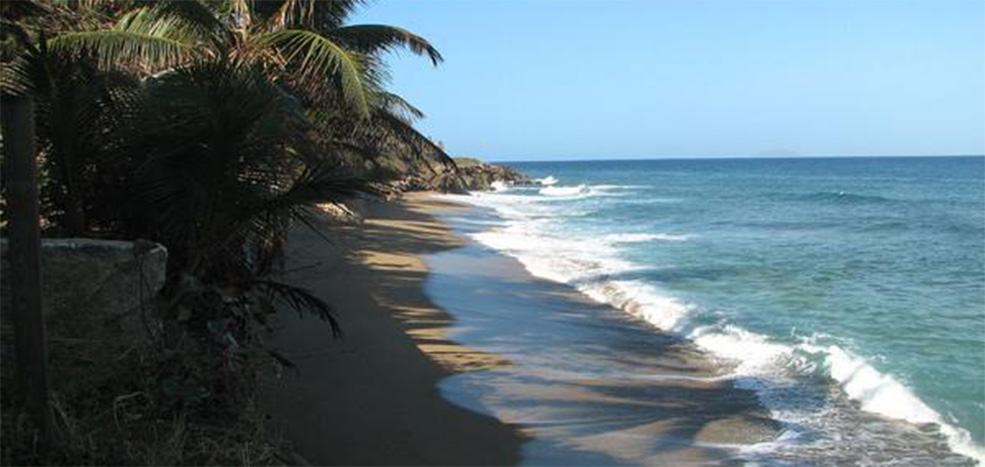 Playa Spanish Wall
Rincón, Puerto Rico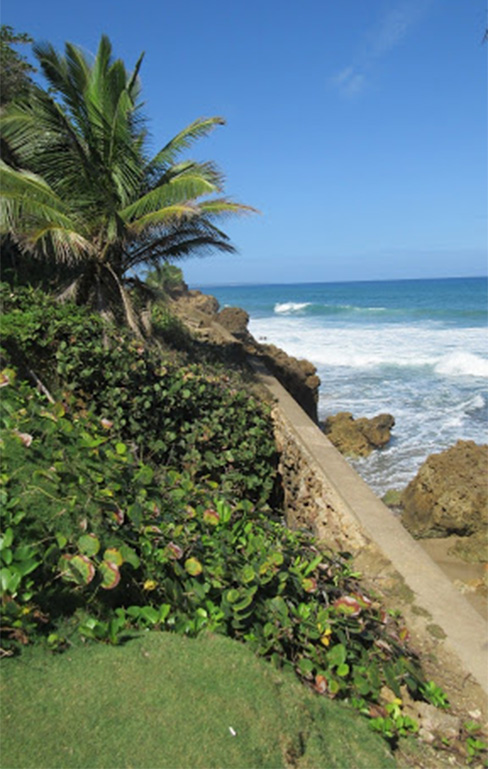 Spanish Wall Beach, a 'secret beach' located in Rincón, can only be reached by walking from Domes Beach through a path. Located on the corner of the coast, you can see the Atlantic and the Caribbean pass through the area known as 'Shark Trap'.
Spanish Wall Beach is a large unspoiled sandy beach that lies north of the Rincón lighthouse. It is a nice clean beach with around 40-50 feet of sand down to the waterline.
The beach is named Spanish Wall after the old railway built by the Spanish that used to run along the coast of Rincón. You can still see the remains of the railroad tracks and the wall that ran through it.
With some of the best waves in Rincón, Spanish Wall Beach is a popular destination for surfers of all skill levels and is one of the best Surf Breaks, so you can enjoy the action during the winter surf season.
The beach is also one of the best places to explore if you are looking to take a scenic walk. Spanning from Pools Beach to Domes Beach, the Spanish Wall area offers beautiful ocean views, secluded beaches, and a very pleasant open road perfect for running or walking.
On this beach all you will see is sand, on a long and open beach. The waves are reasonable, but not really for swimming.