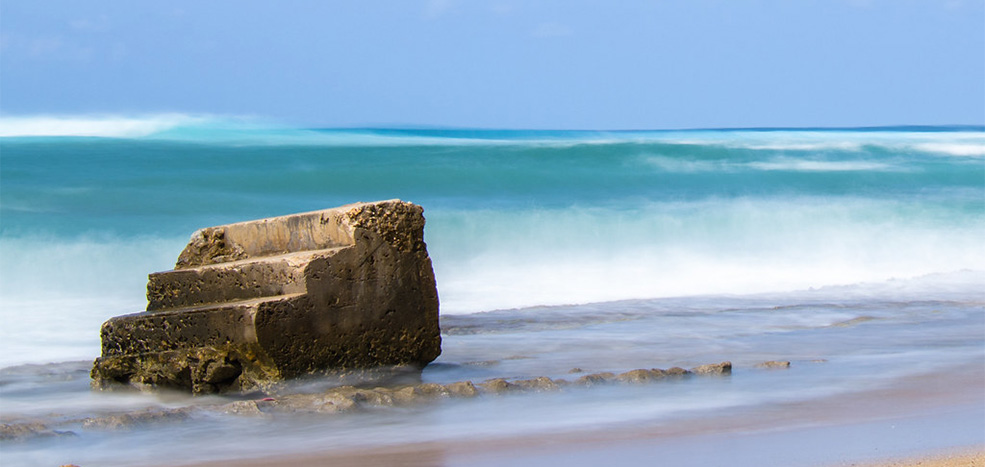 Steps Beach "Tres Palmas"
Rincón, Puerto Rico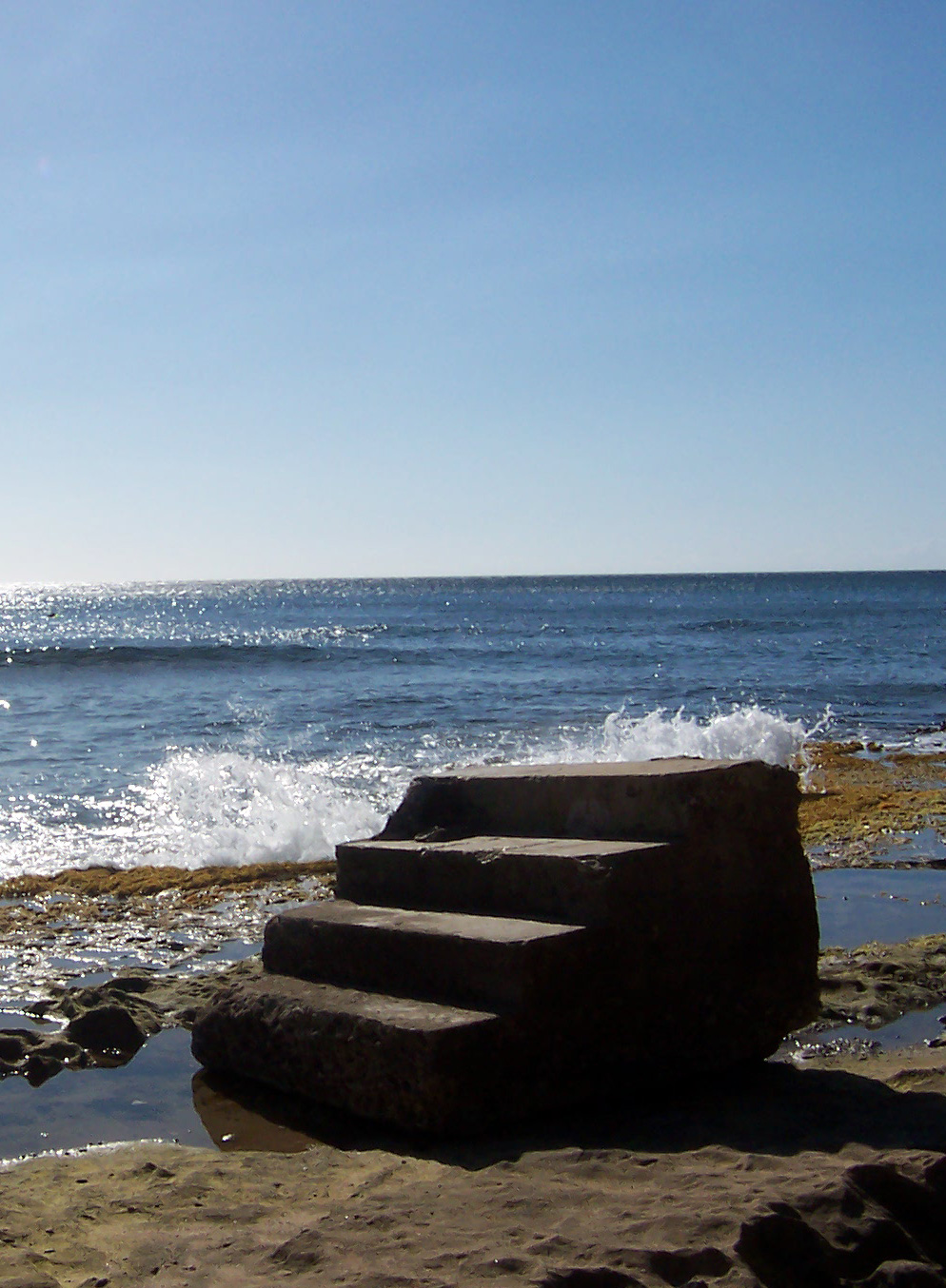 Steps Beach "Tres Palmas" is one of the best beaches for surfing located in the west of the island of Puerto Rico in the municipality of Rincón. The beach belongs to the Tres Palmas Marine Reserve.
The name of the beach refers to a small concrete staircase that is located on the shore.
During the surfing season this beach is not recommended for swimming, but after the season it is a quiet beach and excellent for snorkeling. It's a great place to kick back, catch a good surfer show, and watch the sunsets at the end of a beautiful day at the beach.
The beach is very beautiful and with romantic locations,  excellent for honeymooners, as well as having a great starting point for a long walk along this beach with the whole family.
The beach itself is thin, about 10 to 15 feet wide, with some natural debris in the sand like almonds from the shade trees along the shore.
The beach is very nice to take photos and / or watch the sunset. When the conditions are right, swimming and snorkeling are ideal. The beach has restaurants, kiosks, pubs and parking places.
The beach known as one of the best surfing beaches in the Caribbean has waves of up to 25 feet during the winter months, ideal for surfers. If you are not a surfer, you can take your chair to see a great show during the winter months.
The beach is easily accessible from the main road. At the end of the narrow dirt road, you will see a beautiful beach that awaits you with few buildings.
To get to Steps Beach, you need to look carefully for the whale-shaped sign that is only visible while driving along Route 413 from downtown Rincón to the Lighthouse.
Parking is limited to its surroundings and has no restrooms.