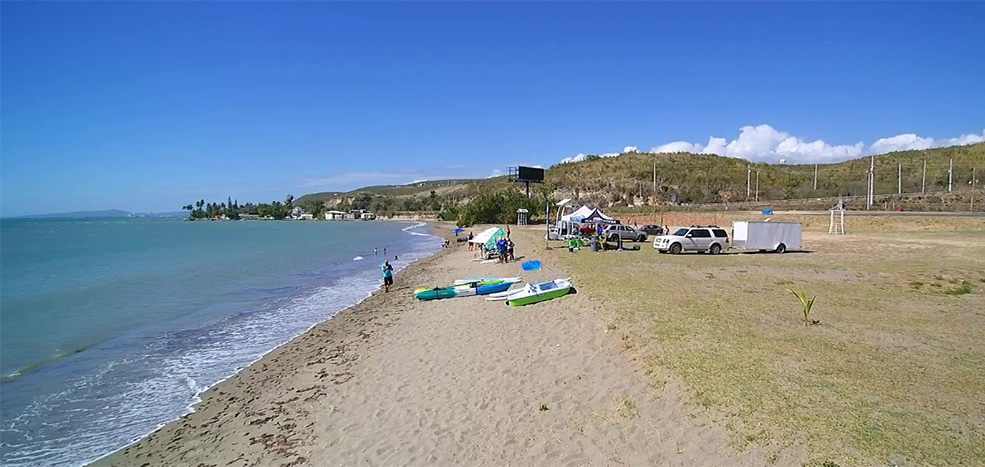 El Tuque Beach
Ponce, Puerto Rico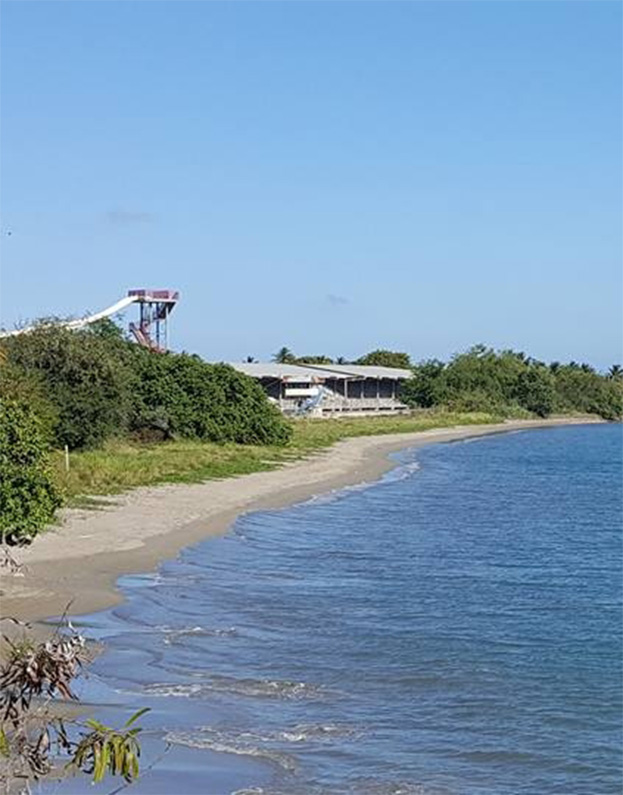 El Tuque Beach is a recreational, family beach and a tourist complex located in the Punta Cucharas sector of Ponce, Puerto Rico. The beach is located on the PR-2 highway, Km 220.1, in the El Tuque sector of the Canas neighborhood in Ponce.
The beach was deserted, but it was converted into a seaside resort by the Puerto Rican government in the mid-1960s, as part of an attempt by the central government to provide a network of these types of playgrounds throughout the island, designed for the whole family.
The beach includes gazebos and fire pits near the beach, a restaurant, restrooms with showers, kiosks, picnic areas, a children's pool and two Olympic-sized pools for adults.
El Tuque Recreational Complex
More than a decade later, in 1996, the United States Army Corps of Engineers again resumed the El Tuque project with the purpose of restoring the beach with new sand. In May 2002, private investors became interested in the area and signed a contract with the central government of Puerto Rico to convert the area into a tourist and family recreation center. Investors spent $16 million to develop the area at the El Tuque Beach Entertainment Center.
Today, the El Tuque recreational complex includes a water park complex with three wave pools, high-speed jamb and trabolin, and other water sports. Some of the activities that the park offers are hiking, swimming, boating, fishing, whitewater rowing, snorkeling and diving. The complex has a pub and a "Quality Inn" hotel located on the beach and within the facilities of the recreational complex. There is another nearby "Holiday Inn" hotel which this one had opened a few years before and offers additional accommodation facilities for beach lovers.
A second addition to the project, which opened in 2003, includes a new circuit called Ponce International Speedway Park. Includes a drag racing track and a circuit track. The speedway drag racing sections have 1/4 mile and 1/8 mile sections, and the entire circuit is 1.52 miles long and incorporates 12 laps. A small marina has also been added. Sailing and kayaking are promoted as part of the center's ecotourism activities.