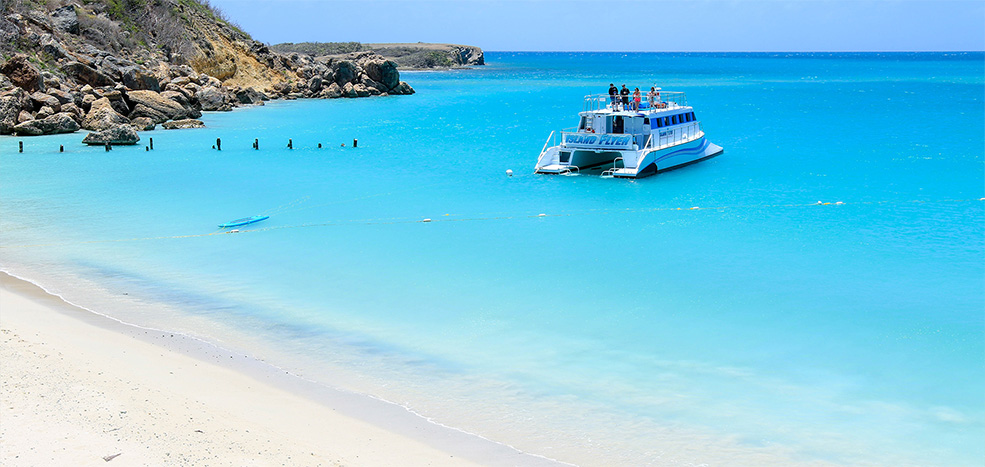 Pelican Beach
Ponce, Puerto Rico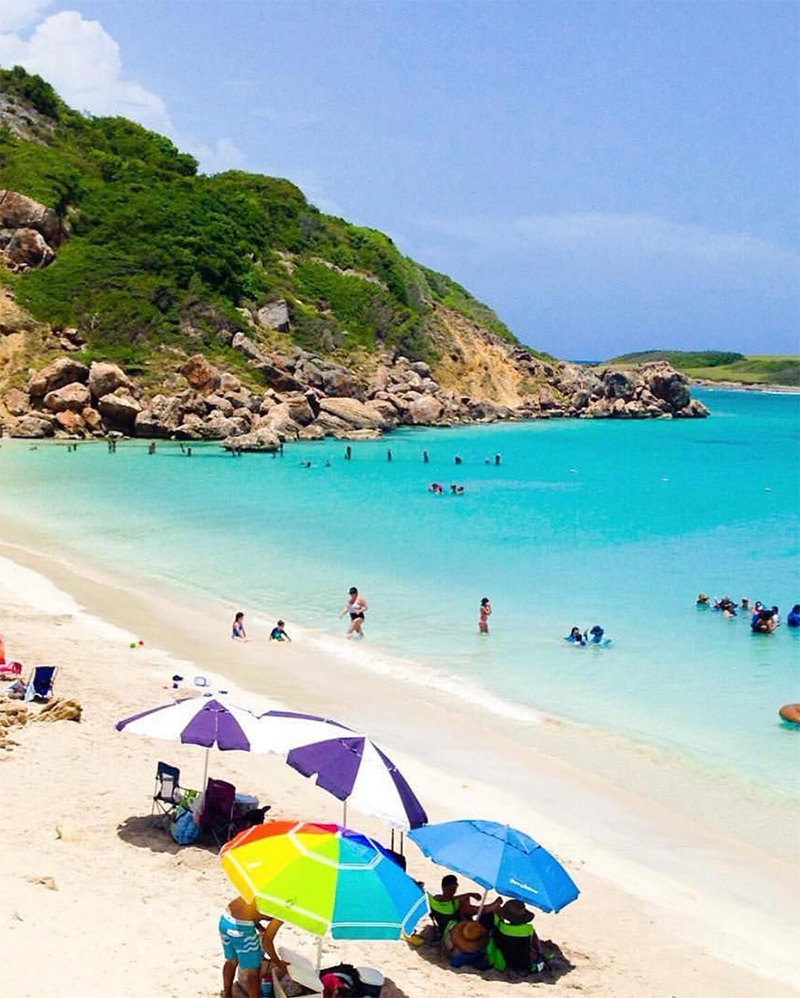 Pelícano Beach is located on the Caja de Muertos Island and is a small uninhabited island 8 km from the south coast of Puerto Rico, in front of the Ponce Playa neighborhood of the municipality of Ponce. With crystalline waters and a coastline of white sand this beach is of great attraction for all its visitors and owners of private boats that arrive at the place, parking on its coast.
The beach is perfect for swimming. The water is amazing, not too salty, it almost feels like fresh water on the skin. The colors are one of the most beautiful in all of Puerto Rico, from the crystal clear to the aquamarine and the deepest cerulean blue. The bottom is perfectly sandy, feels firm, soft and clean. The waves are super soft, making it a great beach for children.
Right next to and behind the Pelicano Beach, there are gazebos with picnic tables for your enjoyment. The most convenient gazebos are the first you will find at the entrance.
Pelican Beach has won for the fifth consecutive year, the Blue Flag, symbol of an international award for cleanliness and environmental quality. Puerto Rico is the only country in the world where certification is granted to a beach that is part of a Nature Reserve. The name of "Pelícan Beach" comes from the abundance of pelicans in the area, a reserve for these and other birds is right next door.
There is plenty of space on this beach for groups and families with green areas to play. The beach has gazebos, bathrooms, kayak rentals, paddle boards, snorkeling, chairs and beach umbrellas to spend a day full of fun and adventure. To visit this beautiful beach you can go in a private boat or book a trip on the ferry.