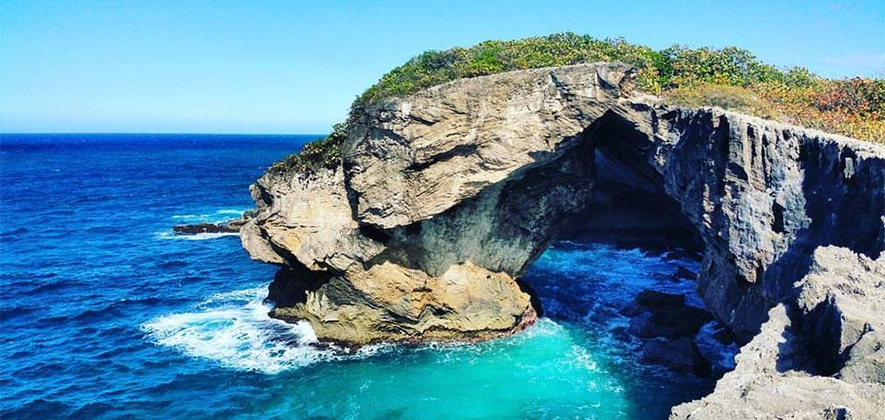 Cueva del Indio Beach
Arecibo, Puerto Rico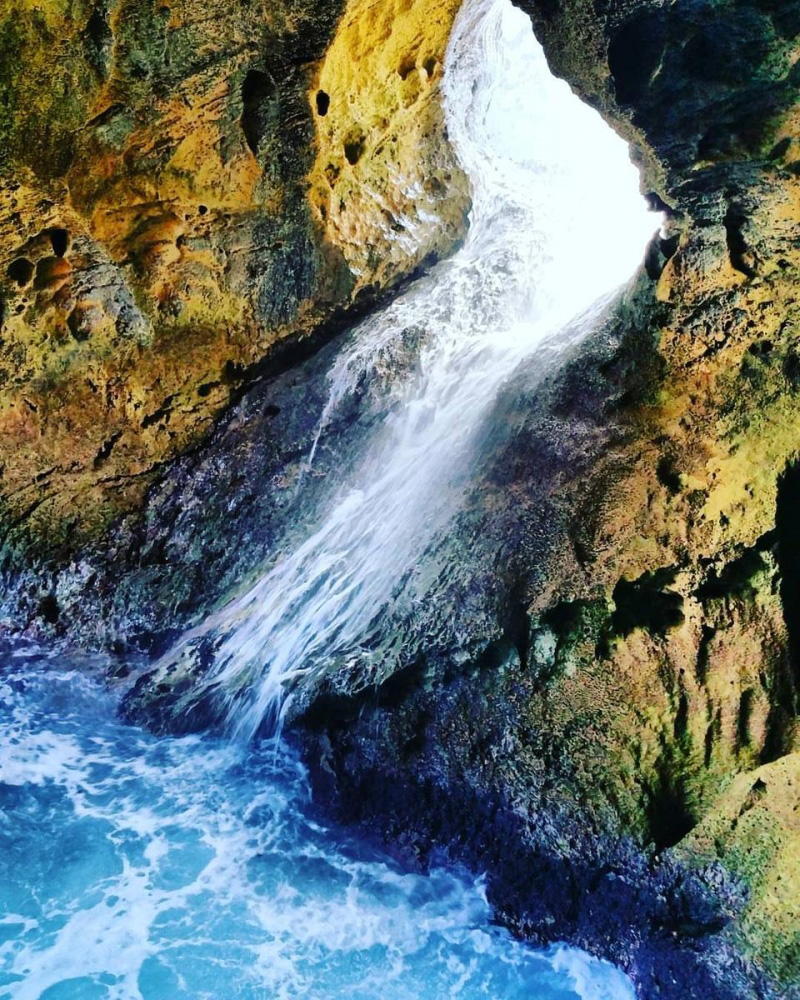 Cueva Del Indio Beach is located in the town of Arecibo north coast of the island of Puerto Rico on Highway #681, very close to the Statue of Colon.
Cueva Del Indio Beach is a dangerous beach due to its strong currents, for this reason it is not recommended for swimmers. Nevertheless, this beach is very frequented by surfers or similar water sports practitioners because of its high waves.
The area is as beautiful as it is dangerous, you should be very careful especially with children, since there is no safety.
Erosion has caused this beach to lose much of its sand, but there are still areas where one can enjoy the sun while watching surfers. Parking is limited to the side of the road.
Cueva Ventana "Window Cave"
Cueva Ventana, or "window cave," is a popular tourist attraction in Arecibo, Puerto Rico. It has trained biologists on staff who provide guided tours of the natural cave, which contains insects, snakes, and bats. Tour guides also discuss the plants on the site, some of which are near extinction. Visitors get to learn about the history of the original Taino Indians during the 45-minute walk.
Cueva Ventana is a cultural landmark being share with people from all over the world. The facilities are safe and clean, and are maintain at the highest standards possible in order to ensure everyone has a pleasant, memorable visit. Visitors get to interact with nature in a safe way during the tour, and the magnificent view overlooking the Rio Grande de Arecibo valley which is breathtaking for everyone who makes the trek.
How to get there:
Take Route 22 and exit at Route 10 North (toward the ocean). Turn right onto RT 2, go over bridges. At the light, make a left and then a quick right to get onto Road 681 (you'll see signs for 681). Follow Road 681 until KM 7.8 or so. There is a sign across the road and on the left caves or Cueva del Indio . Pull into the dirt driveway and park.