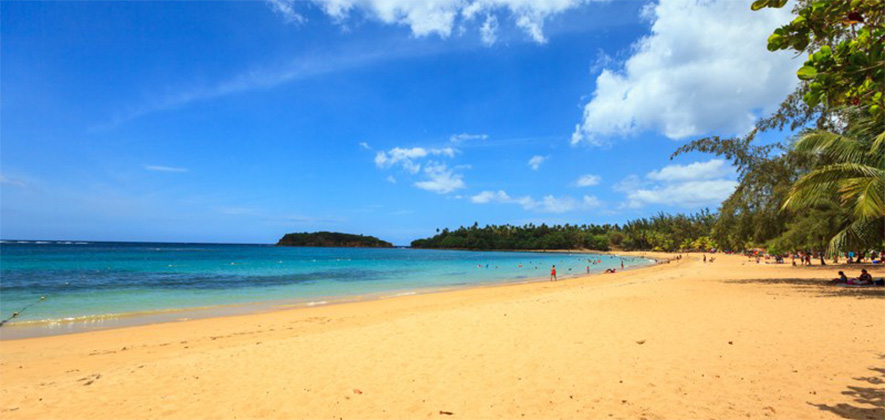 Cerro Gordo Beach
Vega Alta, Puerto Rico
The Cerro Gordo Beach known as the Javier Calderón Public Beach is one of the favorite beaches in Puerto Rico and administered by the National Parks Program of the Department of Recreation and Sports of Puerto Rico. The beach is located along the north coast of the island in the town of Vega Alta and only 45 minutes from San Juan.
This beach has all the comforts that anyone and family could ask for. It is recognized, not only for its spectacular beach, but for its camping area with enough space for 95 camping booths with parking facilities.
Cerro Gordo Beach is regularly visited by the local public. The beach is open Wednesday through Sunday and holidays from 8:30 a.m. at 5:00 p.m.
Cerro Gordo Beach is one of the favorite beaches by the local public, with calm waves, very clean and with a lot of shade. Here you can come to take a dip, play beach games, swim, go kayaking or just relax under the shadows of the bushes on the shore. Around the whole park you will find green areas with sidewalks that are used in the extreme sport of bicycles.
The beach has showers, toilets, gazebos, snacks, green areas, snorkeling area and kiosks. The gazebos are usually used to celebrate birthdays or family parties.