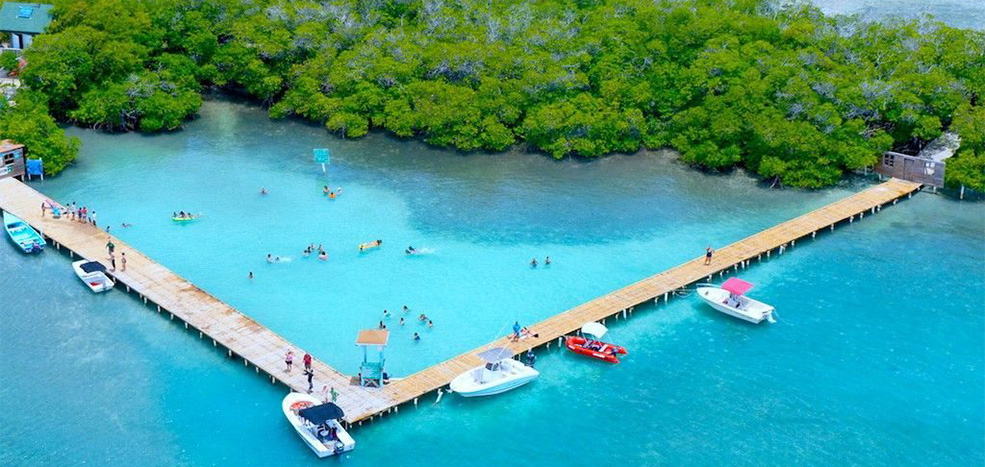 Mata La Gata Cay
Lajas, Puerto Rico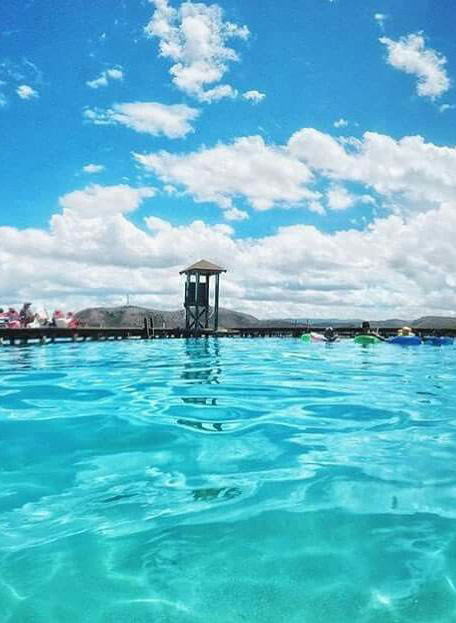 Mata La Gata Cay (Cayo Mata La Gata) located off the southwest coast of Puerto Rico is one of the most popular cays in the municipality of Lajas. It is located between Cayo Enrique and Cayo Caracoles which are under the control of the Department of Natural and Environmental Resources (DRNA).
Mata La Gata Cay is surrounded by extremely clear, shallow and calm waters, and is part of a spectacular collection of keys and mangrove channels that form natural pools protected by an extensive coral reef ecosystem.
Mata La Gata Cay is a mangrove island and a tourist attraction. The closest access to the island is by boat from the coastal town of La Parguera, in Lajas. Cayo Mata La Gata is a small island that is only about 1500 feet long and 1200 feet wide.
This beautiful place is the only cay and islet in the area that offers and has a promenade through the mangrove swamp, gazebos, barbecue area, picnic tables, cabins, bathrooms, changing rooms and showers and a huge fenced oceanic natural pool reaching up to the bottom and enclosed with its own promenade surrounded by trees and mangroves. This including an extended pier ideal for spending a wonderful day connected to nature. Activities include sunbathing, swimming, snorkeling, picnicking, fishing, and other water sports. It has a small beach area with white sand.
Mata la Gata Cay is ideal for diving. The best time to dive is early in the morning when the water is calmer and clearer. On the east side of the island, between Cayo Caracoles and Cayo Mata La Gata, there is a wall that falls quite deep where you can dive. The current can be a little strong depending on the conditions. There are no lifeguards, always use common sense and never snorkel alone.
This small island is completed with a promenade through a small mangrove forest. It is a very short walk, but you will enjoy the ingenious formations of the mangrove roots.
How to get there: 
To get there you just have to board a boat in the La Parguera area in Lajas. There are several companies that are dedicated to bringing them to the island. Other options are to rent a boat to take you, rent a small motor boat and drive yourself or you can take a guided kayak tour.
You must bring everything you need for a day at the beach, because nothing is for sale on the island. There is a small path through the mangroves that leads from one side of the pool to the other. It is an excellent place to spend a day with family and friends.