Rosada Beach
Lajas, Puerto Rico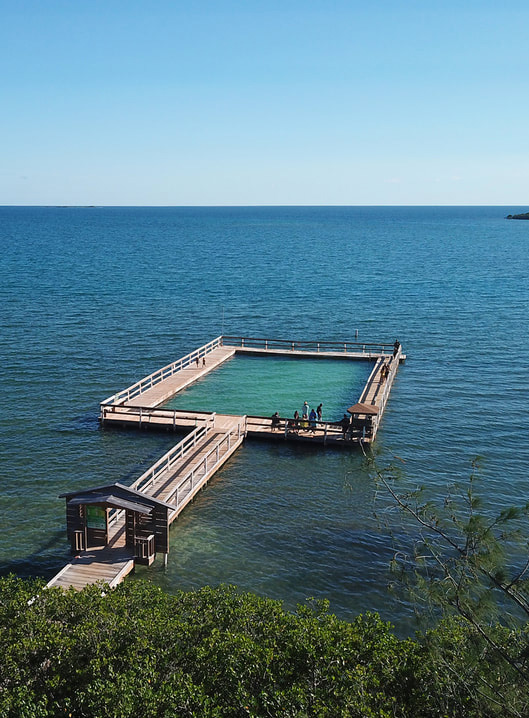 Rosada Beach is one of the main tourist attractions in Lajas, located in the Parguera Natural Reserve. The beach has the largest natural pool in the Caribbean. It is the first in the world to be created in this natural way, with crystal clear waters and a touch of harmony of greens and blues. The beach is protected with an immense network which makes it safe and quiet. It measures approximately 4 to 5 feet deep.
The beach consists of a natural pool, in a fenced area in a rectangular shape. It also has a portion of coastline and is the only beach in this municipality, since the rest are keys. Next to the pool there is a small beach that is characterized by its flatness and is traditionally used for children. Near the pool entrance is a path rich in wild flora and a mangrove-filled sinkhole.
Rosada Beach recreational area also has a parking lot with a cost of 2 to 3 dollars, 7 gazebos with tables, benches to sit on, gazebos, trash cans, barbecues, restrooms, changing rooms and showers, lifeguards, medical emergency area and ramps for access for people with disabilities. Definitely the atmosphere of this beach is ideal for celebrations and without a doubt a great option to visit. For young children, there is a very small shallow beach area with clean water just outside the picnic area.
Rosada Beach is certified as a blue flag beach, international recognition that is awarded to beaches that meet the parameters of water quality, infrastructure for the general public and people with special needs, safety and services, environmental management, information and education. environmental.
Rosada Beach is a place with a relaxed family atmosphere. The play is administered by the DRNA (Department of Natural Resources) and the municipality of Lajas. The beach is open from Tuesday to Sunday from 9:00 am to 5:00 pm, on Mondays it is closed. For information on use and to reserve gas, you can call Public Works of Lajas or the Municipality.