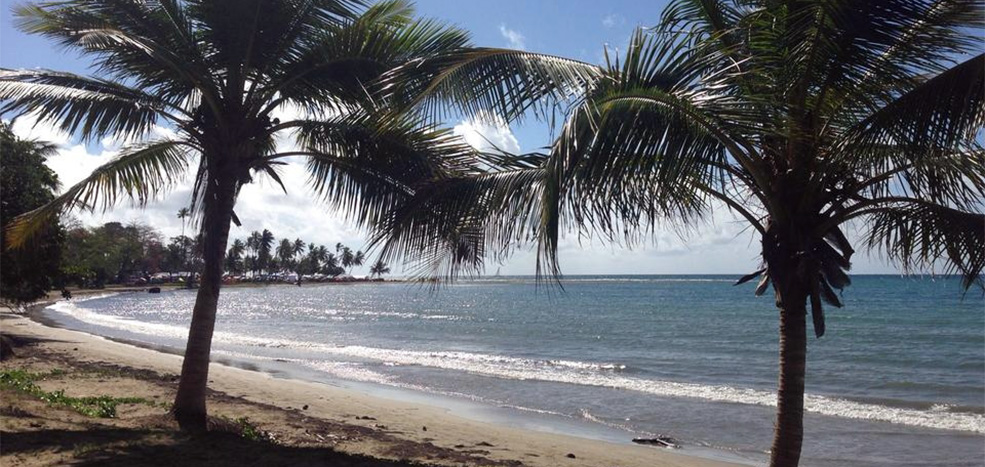 Punta Guilarte Beach "Vacation Center"
Arroyo, Puerto Rico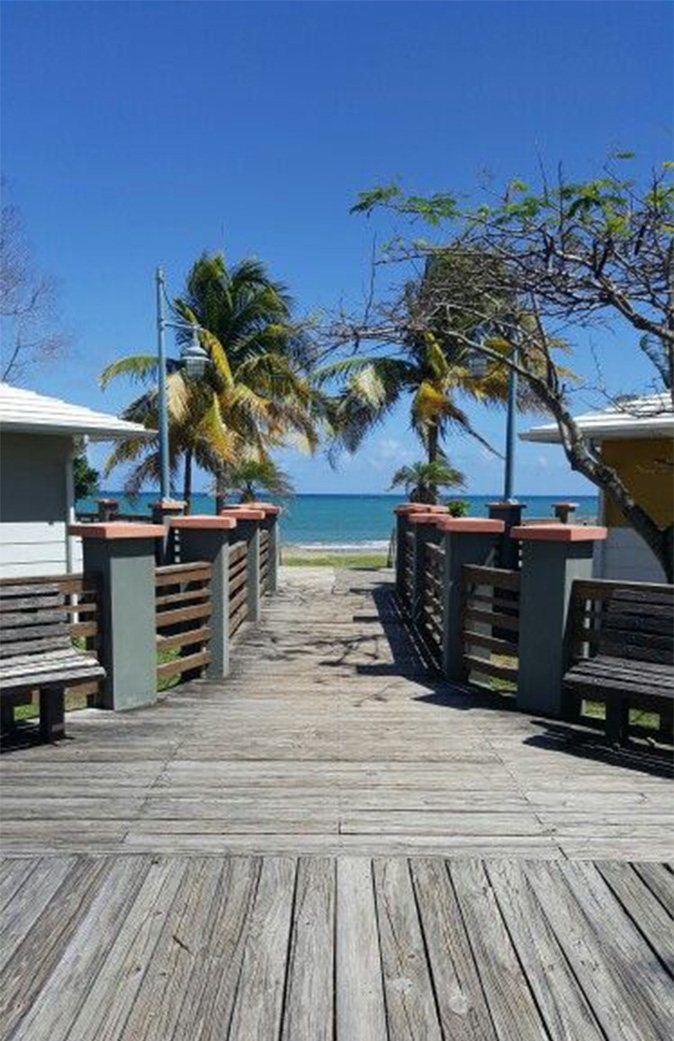 Punta Guilarte Beach is located on highway # 3, km. 126, southeast of the island of Puerto Rico in the coastal area of Arroyo. The facilities include bathrooms, showers and green areas among others. The resort has as an alternative to the side trailer house and camping areas, with cabins and villas for rent.
The price for camping is $ 10.00 and parking prices range from $ 2.00 for motorcycles, $ 3.00 for cars, $ 4.00 for minivans and $ 5.00 for buses.
Punta Guilarte Vacation Center
This National Park has 28 cabins and 32 villas on a boardwalk overlooking the sea. Both the cabins and the villas have a maximum capacity for 6 people; both consist of 2 rooms: one double and the other with two bunk beds, kitchen with fridge and stove top, they have a terrace-type balcony; and some units have facilities for people with physical disabilities.
The cost of stay per night at the Punta Guilarte Vacation Center is $110 per night. Should guests require sheets for their beds, this will cost an additional $10 per night. Each villa is furnished and has a television, refrigerator, microwave and other kitchen appliances.
As an alternative to stay for the more adventurous, the National Park also has camping areas and trailer houses. Nearby you can access the picturesque beach of Las Palmas and enjoy the incredible views from the Punta de Las Figuras lighthouse.
The Company of National Parks of Puerto Rico designated in the villas and cabins areas known as, Zone Zero "O" Noise Pollution. In these areas any type of electronic sound is not allowed to be heard outside the cabins or villas 24 hours a day. In these areas, the greatest possible silence must be maintained and observed so as not to interrupt the rest of the clients before 10:00 a.m. and after 8:00 p.m.