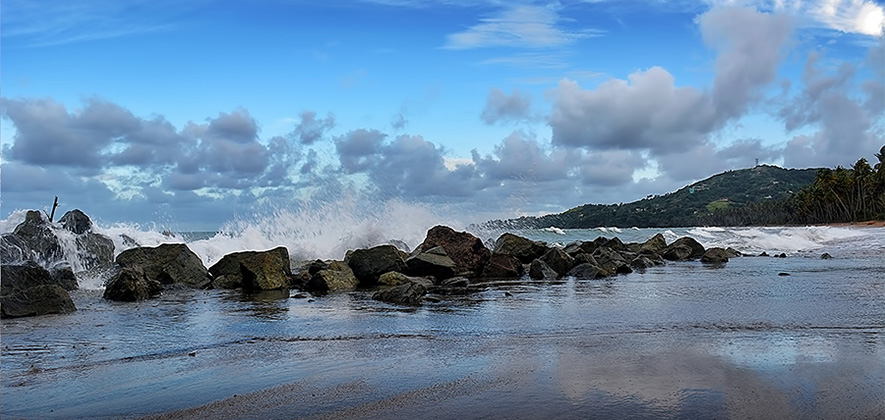 Lucía Beach
Yabucoa, Puerto Rico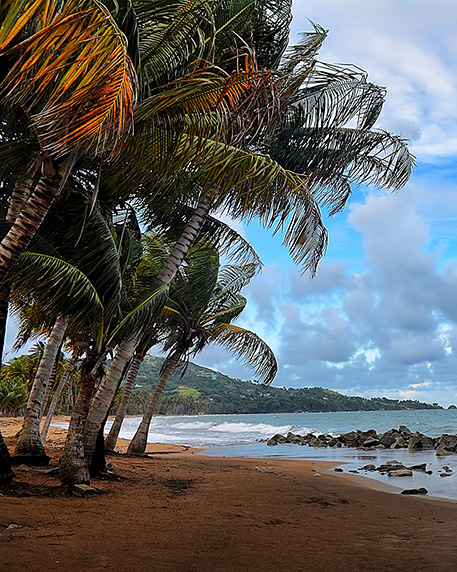 Lucia Beach is located southeast of the island of Puerto Rico in the town of Yabucoa. It is frequented by people who want to admire and see its unique and unique sunset and enjoy it with friends and family.
Its coppery sand, turquoise blue water and many coconut palm trees decorate this beach and make it perfect for all who are looking for a beautiful natural landscape.
This beach has an extensive shore that makes it perfect for walking or spending a day in the sun, and its waters are incredibly calm. It serves to take a dip, but not to swim due to its stones and currents.
The beach has ideal gazebos to make your BBQ and green areas where you can rest from the sun with a hammock.
From the beach you can see the island of  Vieques. Although you cannot swim in these waters, you can definitely admire the view. Playa Lucía is a forgotten gem that is worth visiting.
Its abundant palm trees, the isolation of the location itself, make Playa Lucía, without any doubt, an excellent location to consider.