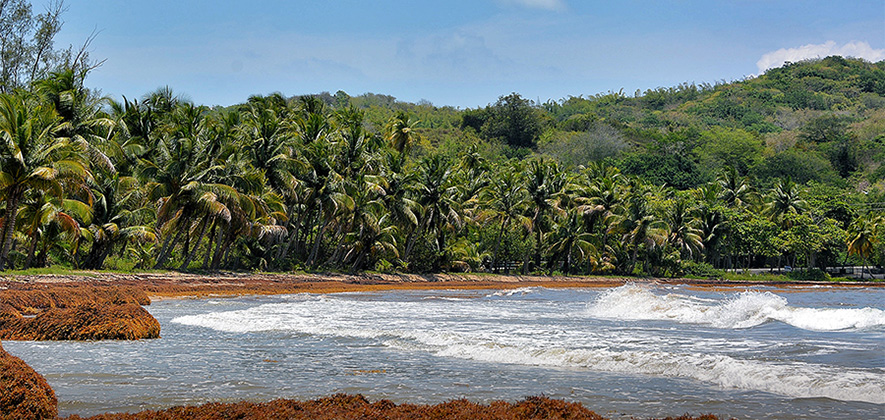 Guayanés Beach
Yabucoa, Puerto Rico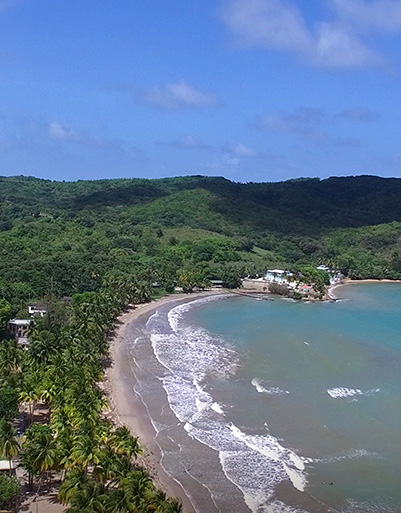 Guayanés Beach located southeast of the island of Puerto Rico in the town of Yabucoa, is a beach that has calm waves and wide sand. On the shore you can see the pillars of an old pier and which gives the beach a special attraction.
The beach has several gazebos and kiosks for the enjoyment of its visitors. It also has a fishing village, "La Puntita", which is part of the fish route, promoted by the Department of Agriculture, for the fresh consumption of this product.
It is very important to take proper precautions when visiting this beach, because the area is preferred by sea turtles for nesting.  In seasons, sargassum accumulates on its shore which makes its use impossible.
Unfortunately many times the beach is not suitable for swimmers due to high bacterial concentration was detected in its waters. But that is no impediment to visit and enjoy the cool breeze, her intense blue, its beautiful sunsets and spectacular view.
How to get there:
Drive toward Road 906 in Humacao. Road 906 can be accessed easily from Route 53 in Humacao. Once through the guard house gate, follow Palmas Drive all the way to the end. That's where you'll find the gate.
All you need to do is follow Palmas Drive straight all the way to the end, where you will see a gate. Park on the side of the road, or down the side street to your right. You will find many other people walking to the beach, hiking, or riding mountain bikes.