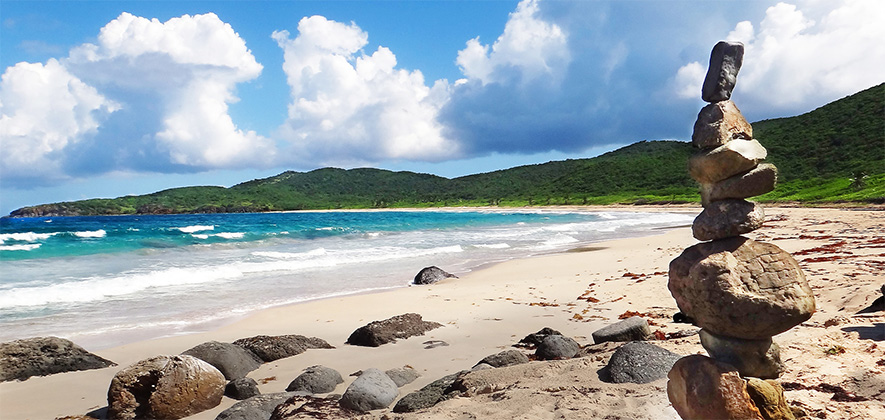 Brava Beach
Culebra, Puerto Rico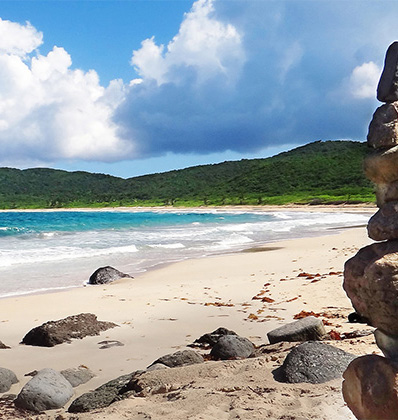 Brava Beach, is located in the north of Culebra, is one of the furthest beaches of the tourist circuit that Culebra has, however this is highlighted by the great waves that it generates becoming a unique place for surfers.
This beach is more suitable for surfing than for swimming. Those who love to suffer will be rewarded with beautiful views and some of the best surf conditions on the small island.
Arriving at the beach is part of the experience, an easy walk of 20 to 30 minutes through a path produces a great reward at the end. If you dream of a place that will leave you breathless and inspire you to clear yourself, you should take a walk to the end.
You can admire the beauty that surrounds it. The volcanic rocks help to frame the coast giving a surprising natural elegance to the landscape. Here you can relax and meditate on all the simple but rich things that nature has to offer. The scenery can be described as the perfect example of deserted tropical beach with bright shades of intense greens and blues that you would see in a postcard. Like all other Culebra beaches (except Flamenco), Brava Beach does not offer any type of amenities, therefore, it is important that you make sure to bring everything that you need to enjoy an extraordinary day at this spectacular beach.
This beach is not just another pleasant place on the coast, it also has a private beach feeling with a unique quality in a tourist place like Puerto Rico. The beach does not have facilities or snack vendors, it is necessary to have everything that is required to walk to this beach and enjoy it.