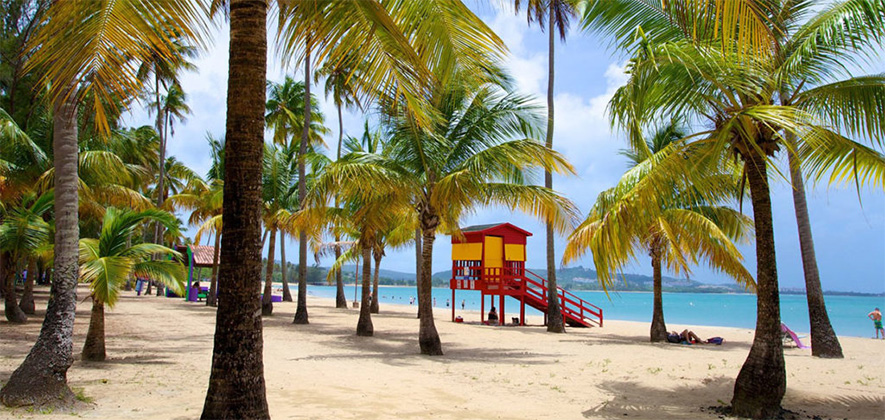 La Monserrate Beach
Luquillo, Puerto Rico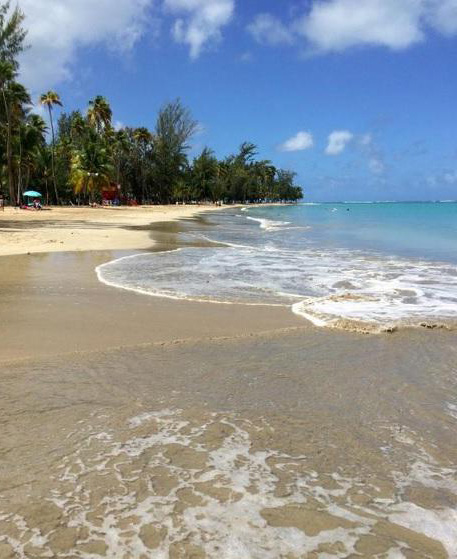 La Monserrate Beach also known as Luquillo Beach is known as one of the best and beautiful beaches in Puerto Rico. It is located very close to San Juan and the entrance of the El Yunque National Forest. It has an extensive coastline, its waters are calm and crystal clear and a very soft sand.
There are countless palm trees and trees along the entire coast so you can choose your favorite spot and take a dip in its crystal clear waters.
On this beach you can enjoy a wide variety of water sports, such as: swimming, jet skiing, snorkeling, flyBoarding, kayaking and wind surfing among others.  It's easily accessible and has food kiosks and restaurants where you can enjoy the typical food of the island.
The beach has green areas, camping areas, bathrooms, showers, gazebos, coffee shops, lifeguards, basketball court, access for people with physical disabilities, medical emergencies and security guards among other amenities that enjoy the public's favor.
This beach also has its own parking lot located along its facilities, with access to any part of the beach regardless of the distance to which you station. The path to the beach is extremely easy to access using the paths that connect all parts of the beach and its facilities.
You can choose from a variety of businesses that are close to the beach area or you can walk a little more towards the Luquillo Kiosks to choose from the variety of places. No matter your selection, you will be totally satisfied as these have a great variety of high quality seafood and fried foods.