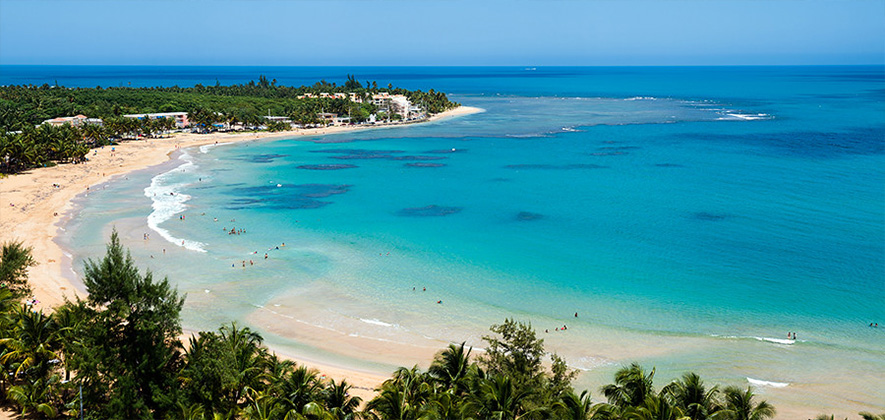 Playa Azul Beach
Luquillo, Puerto Rico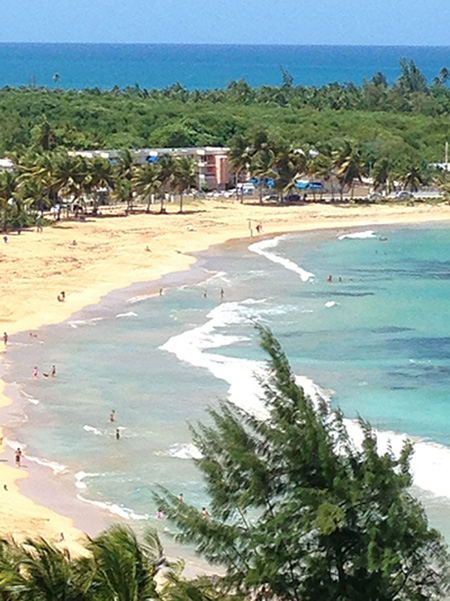 Playa Azul Beach located in Luquillo is one of the most beautiful beaches in Puerto Rico. The water is blue and crystal clear and with natural sand warm colors, and the coral reefs are full of colorful tropical fish and marine life.
It is named for being located in front of the three condominiums that bear the name of Playa Azul.  The beach has ample parking space on the sides of the road.
It is an excellent place for swimmers and water sports such as diving, surfing, snorkeling, paddle boarding, kayaking, paddle surfing, jet skiing, beach volleyball, among others. There is a wide variety of rental accommodations such as condominiums, villas, apartments and houses for rent on the beach or near the beach in the side streets.