Combate Beach
Cabo Rojo, Puerto Rico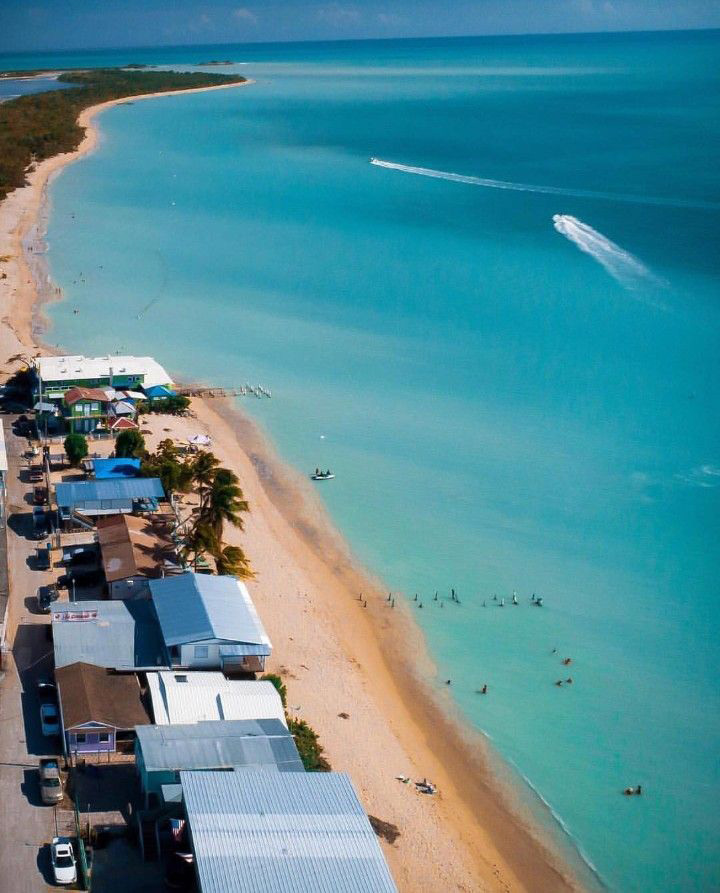 Combate Beach located in the west of the island in the town of Cabo Rojo is a very popular beach. The beach is characterized as from here you can see the best sunsets with crystalline waters, this being the quietest in Puerto Rico.
The beach sunsets are a daily wonder. It has an extensive reef that makes it perfect for snorkeling and diving among other watersports  activities. Currently the beach has a new ramp with easy access for boats.
Combate Beach has two very different sides: the north side of the beach is charming, with colorful and simple houses along the coast, fishing boats, docks and beach facilities. The south side of the Combate beach is the most beautiful part, with many dream places, more isolated and clear waters.
This pleasant beach has beautiful corals where you can snorkel, Jet Ski and dive among other water sports. You can also kayak, sunbathe, swim,  play on the shore or just spend a pleasant family day. The beach is regularly visited by tourists and local people.
The beach has several picnic tables and gazebos that serve to eat or rest from the sun.  There are no bathrooms. There are several restaurants along the beach, one of the reasons why this beach is so attractive. Some of the restaurants are simpler and attract more locals for their non-tourist prices and excellent food.
Playa Combate is managed by the Department of Natural and Environmental Resources. The beach is part of Boquerón State Forest.
How to get to the beach:
To get to Combate beach, you must take the PR-3301 road until you reach the village of Combate.