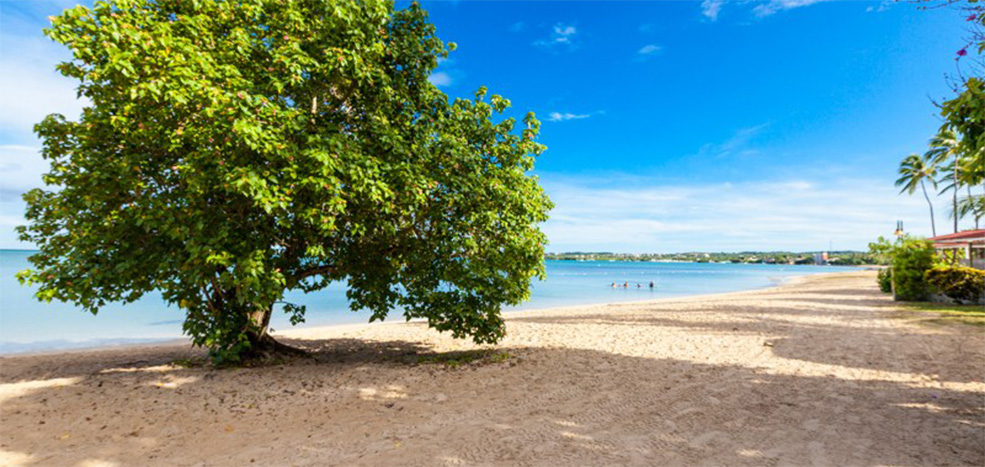 Boquerón Beach
Cabo Rojo, Puerto Rico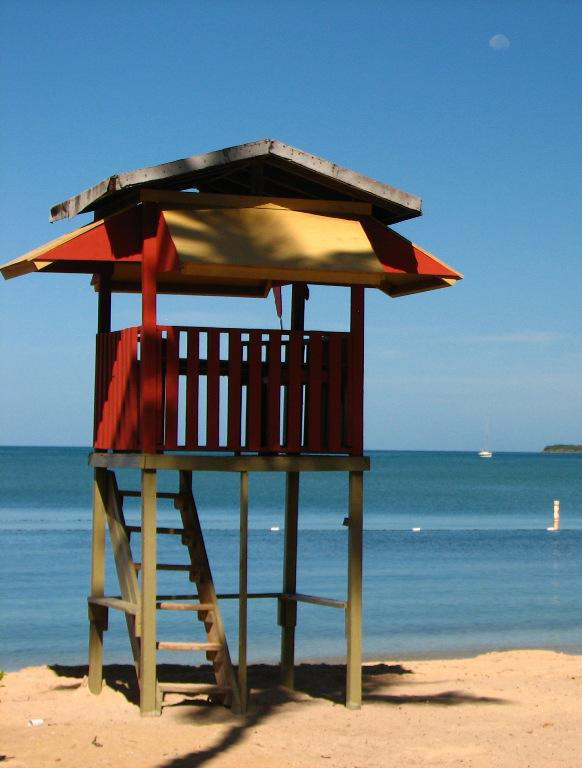 Boquerón Beach is one of the most popular beaches in Puerto Rico located in the coastal city of Cabo Rojo. This beach with numerous palm trees, has an extensive coast covered with calm waters.
Boqueron Beach is one of the beaches categorized as "Blue Flag" in Puerto Rico, a coveted prize awarded to beaches around the world that meet strict standards, particularly water safety and quality.
Being one of the most visited beaches in Puerto Rico, there you can sunbathe calmly in the sand, bathe on the beach, go kayaking and rest comfortably in the shaded areas. The beach is perfect for domestic tourism and family vacations, offering accommodation alternatives such as rental villas and camping areas.
The beach has more than a mile of clear golden sand, water in various shades ranging from dark navy blue to crystal clear turquoise. Beach festivals are held on this beach and it has an activity center.
This beach is equipped with many services such as a ramp for disabled people so they can enter the water, has bathrooms, showers, children's play area, basketball court, an area to practice beach volleyball, an activity center, kiosks that offer food and drinks and facilities for disembarking vessels, it also has security for visitors with lifeguards and police. There are villas and cabins for rent, these are managed by the National Park Company.
Boquerón Vacation Center
Boquerón National Park started with 156 cabins in 1966. During the course, 40 villas were built and then there was a need to build 98 additional villas, these opened in June 2003.
Both villas and cabins have a maximum capacity for 6 people; both consist of two rooms, one double and one with two bunk beds, kitchen with refrigerator and stove top (bed covers, sheets or pillows are not including).
The Villas located on the first floor have a terrace type balcony and some have facilities for people with special needs.