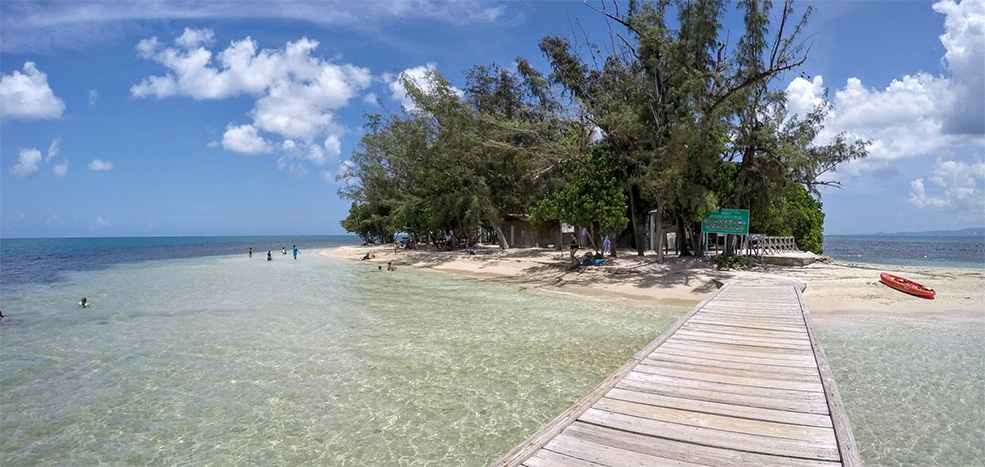 Isla de Ratones "Ratones Cay"
Cabo Rojo, Puerto Rico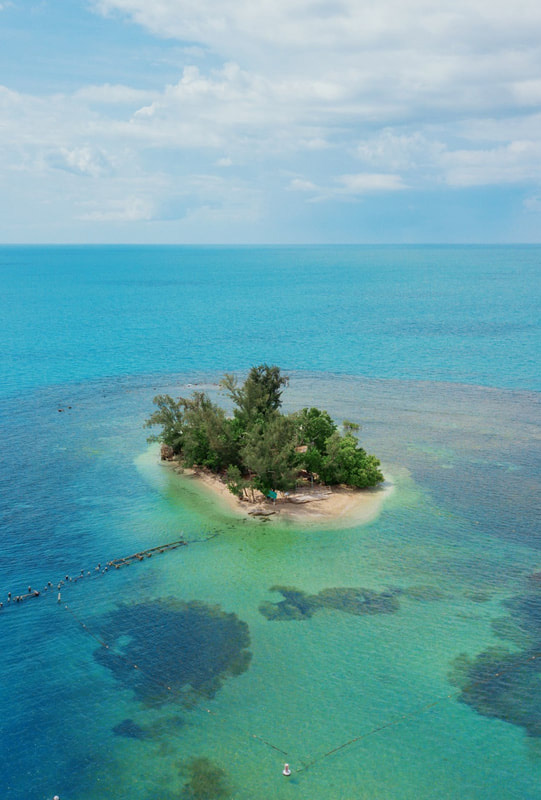 Isla de Ratones also known as Ratones Cay or Cayo Ratones, is a small island located in the west coast of Puerto Rico and near the Laguna Joyuda in Cabo Rojo. The island is a very popular place for diving and for bathers. To get to this beach it's necessary to go by boat.
Just a few minutes by boat you will be in this isolated key. The island is ideal for spending the day diving and swimming in clear, shallow water.
There are tour operators are available to take you to Isla de Ratones for a fun day in the sun. You can also get to the island by kayak. There are several small businesses and apartment rentals that offer kayaks for their guests. This small island is perfect for children and beginners, as most of the beach and its surroundings are no more than six feet deep.
The island was originally known as "Piñas" or "Piñero" or Isla Piña. In the past the island was used for the cultivation of pineapple and sugar cane, hence its names. Then the island was abandoned and was used as a landfill, so the residents of Joyudas began to call it Isla de los Ratones "Mice Island" due to the number of rodents that lived there.
In 2005, Caborrojeños Pro Health and Environment, an environmental organization, carried out a restoration project on the north coast of the island to try to stop the erosion and sedimentation that is threatening the coral reefs and mangrove forest that surrounded the island. .
Subsequently, the government entity to preserve the environment and ecology of Puerto Rico, has taken on the task of continuing the cleaning and restructuring of the island, with the purpose of turning it into a unique tourist point like most places in Puerto Rico. .
Currently, the island is administered by the DRNA (Department of Natural and Environmental Resources). It has a dock, a white sand beach, a swimming area with ropes, picnic BBQ's, toilets and fresh water showers.
The pier and the beach for swimming are located on the south side of the island. The "best" snorkeling area is off the beach, near the pier. On the north side of the island, DRNA and some environmental groups have planted mangroves and installed some artificial reefs in an attempt to protect the island. The center of the island has trees that provide shade.
The island is "open" for visits from Tuesday to Sunday, from 9 a.m. at 5 p.m. Closed on Mondays.