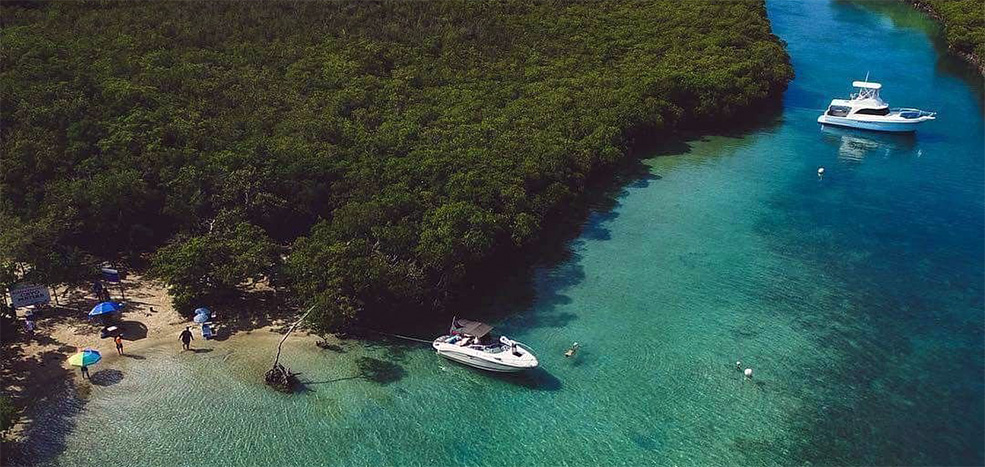 Cayo Matías Beach
Salinas, Puerto Rico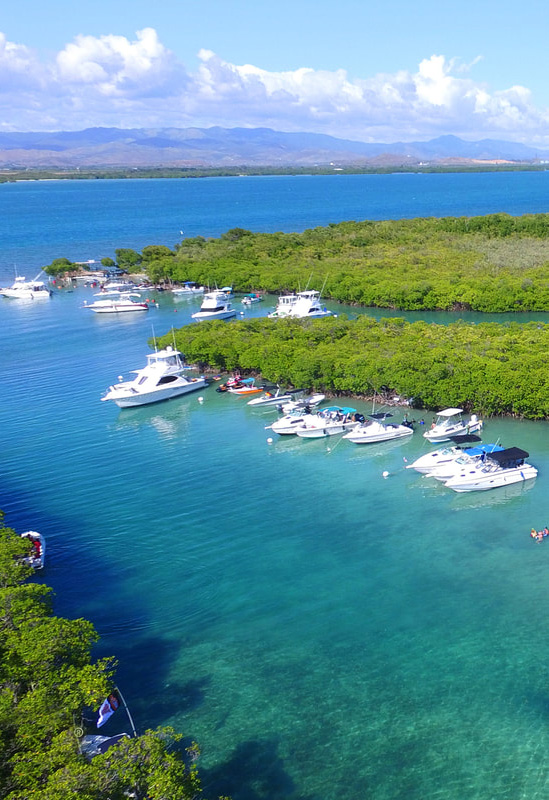 Cayo Matías Beach is a small hidden mangrove island located in the south east part of Puerto Rico, off the coast of Salinas. It is a secluded beach famous for its welcoming views and attractive waters ideal for practicing water sports or swimming, both very popular activities on this beach.
It is a beautiful island full of mangroves where you can spend a fun day with friends and family. If you like to venture, you can visit this little island through its already marked paths and reach a small lighthouse. On the way you will find many dead corals that have washed ashore due to the waves and many hermit crabs that have made the key their home.
Cayo Matías Beach is a very popular place for tourists and locals because of the beauty it presents, being a small island only accessible by boat.
This key is well known for the boat owners who arrive and anchor on its shores. If you don't have a boat, you can get there by taking a picturesque ferry called la Paseadora. On the boat, you can also bring food, coolers and any other necessary belongings.
The key has facilities for barbecue cooking but there are no toilets. Always remember to take a bag for the garbage that you generate and you can have it.
Cayo Matías has a small beach area and a series of openings in the mangroves on the coast where you can walk and get to know a little about the flora and fauna.