Húcares Beach
Naguabo, Puerto Rico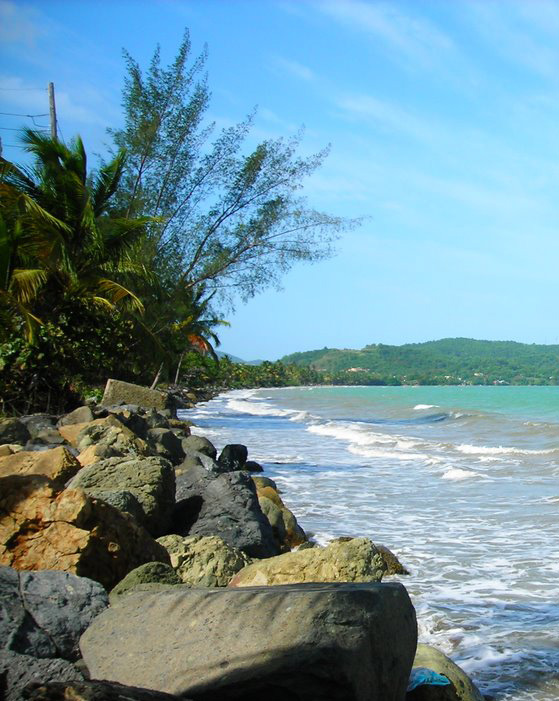 Húcares Beach located in the town of Naguabo east of Puerto Rico, stands out for being a tourist place of the island, either for its beautiful sunsets, or for the best restaurants and kiosks of the typical food of our culture. The beach has a boardwalk and a promenade, built in the 1990s.
Playa Húcares doesn't really have a beach: the promenade is a long and pleasant boardwalk overlooking the bay and the surrounding hills. It has spectacular views of Vieques, 10 miles from the sea, and Cayo Santiago, closer to the coast.
On this beach you can enjoy a seafood lunch in one of its restaurants facing the sea or on weekends to see the city illuminated and alive with visitors and locals  having fun all night.
The beach is on PR-3, a short distance from the PR-53 motorway (exit 13). You can park along the main road that runs along the port, or in the parking lot behind the kiosks at the end of the boardwalk.