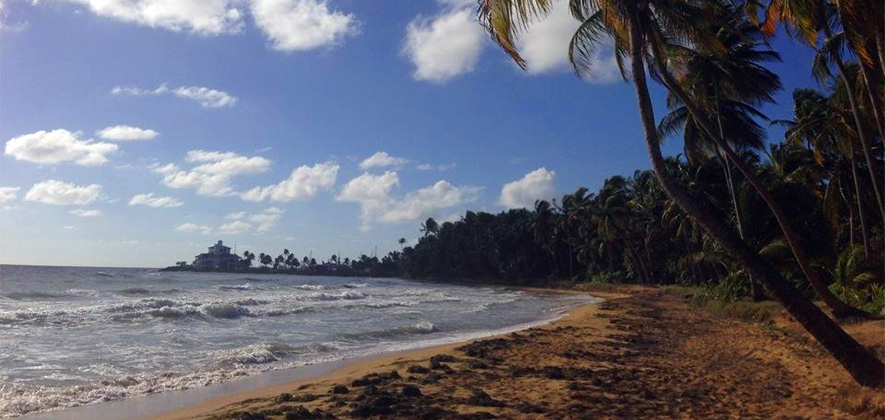 Palmas del Mar Beach
Humacao, Puerto Rico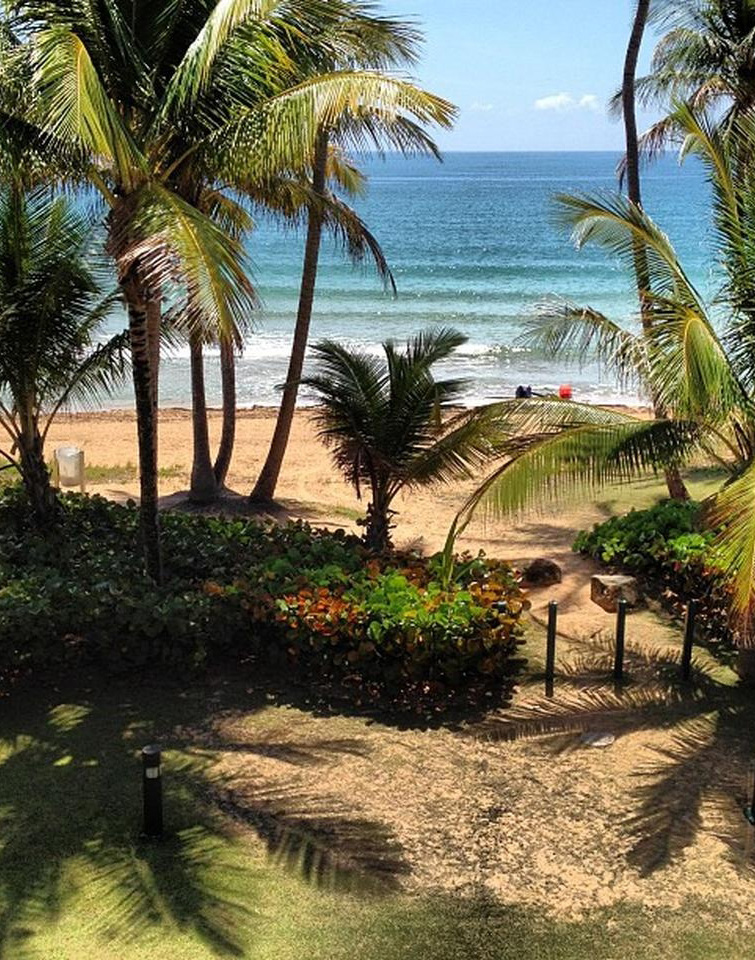 Palmas de Mar Beach is located within the facilities of Palmas del Mar in Humacao. To enter, you have to inform the security of the complex that you are going to the beach and they will let you pass without any problem, they will also inform you where to park. At the moment parking is free.
At first, it seems that instead of going to the beach, you're going to a rainforest. But suddenly you will see that the path opens, and you will see a perfect crescent of white sand, with hundreds of palm trees growing pointing towards the sea. The beach has many palms that create a very good shade for BBQ and to carry hammocks. At sunset, the beach is full of pelicans who enjoy their last meal of the day, it is spectacular to see them jump into the water.
Both tourists and visiting residents have the advantage of having nearby the hotel and places for snacks. The beach is easy to reach, clean and very good for children and family. If you plan to visit Puerto Rico,  Palmas del Mar Beach should be on your travel agenda. Discover all that Palmas del Mar Beach has to offer in addition to its many attractions to visit.